A well made OBD2 scanner is a must for any professional mechanic in these modern times where almost everything in a car is computer-controlled. And with OBD2 begin the industry standard since 1996, it's not going anywhere. OBD2 Allows for easy and quick engine diagnostics so you spend less time troubleshooting and more time turning wrenches!
Below we have compiled a list of our favorite OBD2 scanners that are on the market today while many cheaper options are great for the budget mechanic when it comes to scanners you do get what you pay.
ANCEL AD310 Classic OBD II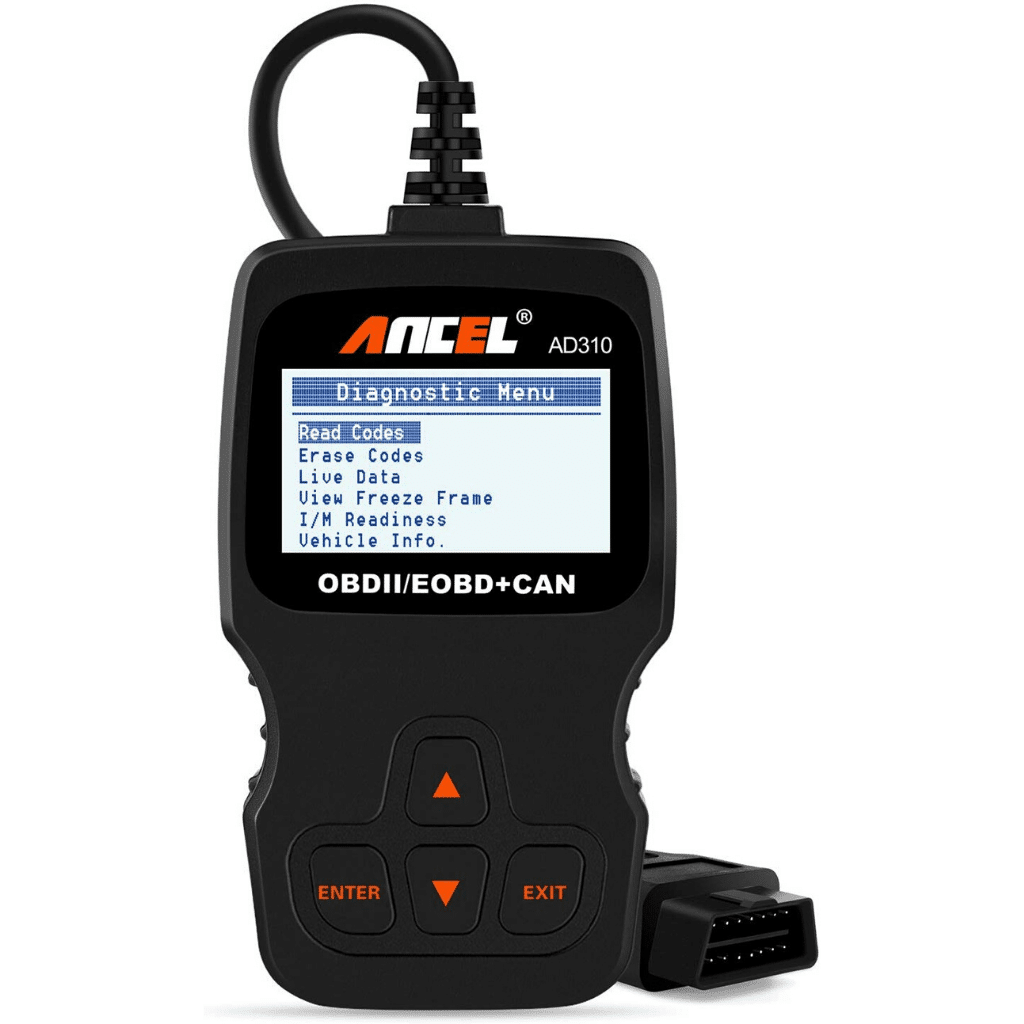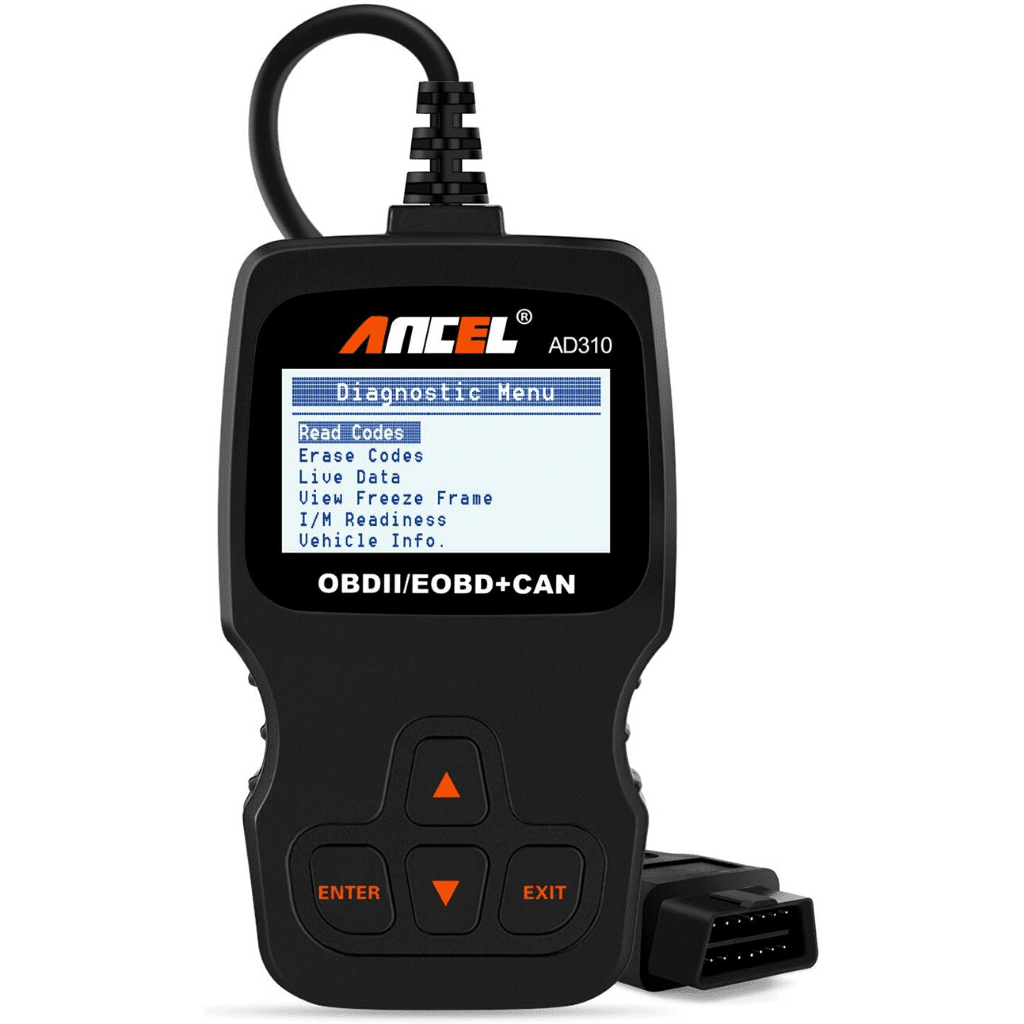 The first scanner on our list is the ANCEL AD310. This scanner is our favorite budget wired scanner. ANCEL has an excellent track record of producing quality budget scanners and other car accessories for years. Where this scanner stands apart from other budget scanners is it supports all OBD2 protocols such as ISO9141, KWP2000, J1850 PWM, J1850 VPW, and CAN where most scanners only support one or two of these protocols. Furthermore, the scanner has a large easy to read backlit LCD screen. It also features the ability to perform an EVAP leak test to find leaks in your evaporative emission control system.
Overall the ANCEL AD310 is a reliable budget option for any hobby mechanic looking to pull engine codes and do basic diagnostics without the need to take your vehicle to a garage to be serviced.
JETHAX OBD2 Scanner Bluetooth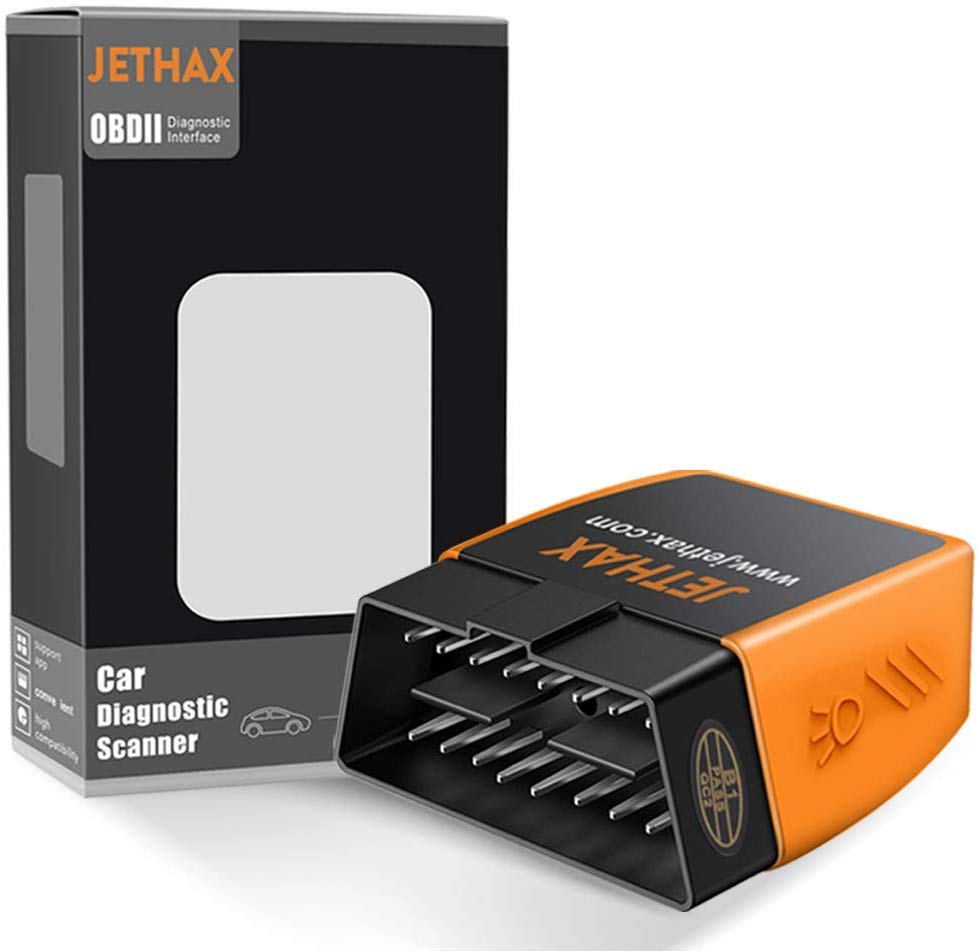 The next budget scanner we recommend is the JETHAX OBD2 Bluetooth scanner. The reason we included two budget scanner options is that this scanner offers Bluetooth connectivity to a smartphone apposed to a wired connection. The reason we selected this Bluetooth scanner over other options is that it features both IOS and Android compatibility. A benefit to having a Bluetooth scanner is that if something on your gauge cluster stops functioning such as you speedometer, tachometer, or boost pressure, the scanner can pull the data and display it on your phone screen in real-time. Since the device is Bluetooth, you have a variety of compatible apps that you can use to and configure to your liking.
One of the biggest reasons I can stand behind the JETHAX scanner is JETHAX offers an unconditional money-back guarantee… now, who can say no to that!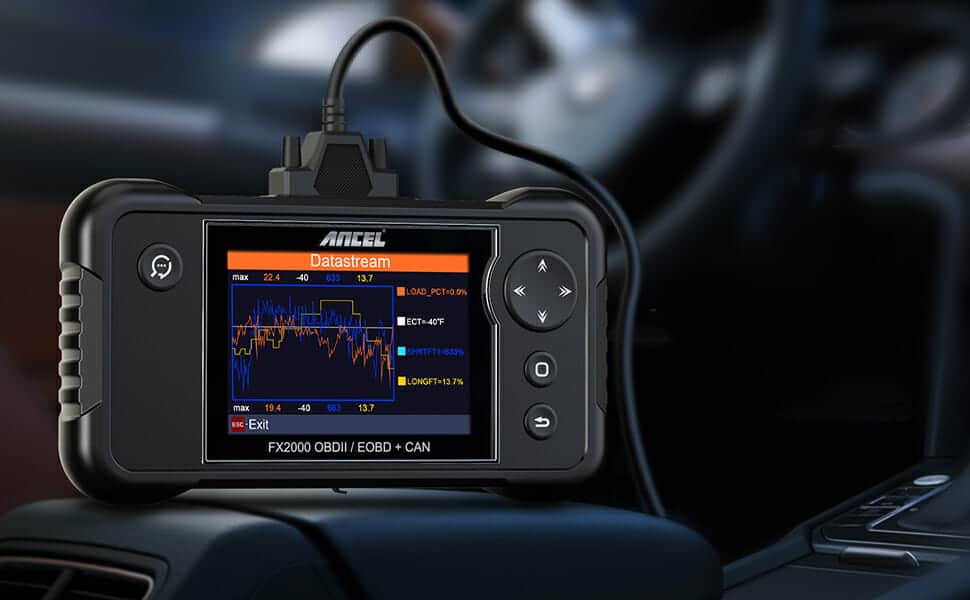 Stepping up to our pick for the mid-range scanner is once again an Ancel product in practical the Ancel FX2000. The FX200 is a considerable step up from the AD310 with its stand out feature being a 4″ colored screen with a resolution of 480 X 272. The scanner is also very rugged allowing for some abuse in the shop as its construed with a robust shockproof frame. A significant selling feature of this device is its ability to perform many tests on your vehicle. These tests include oxygen sensor, carbon canister, Airbag, Transmission issues, and ABS (Antilock Breaking System). It also has the ability to do all the essential functions, such as to read and clear codes.
To conclude, the ANCEL FX2000 is an excellent option for the mechanic who is looking to step up from the basic scanners and wants something fully featured.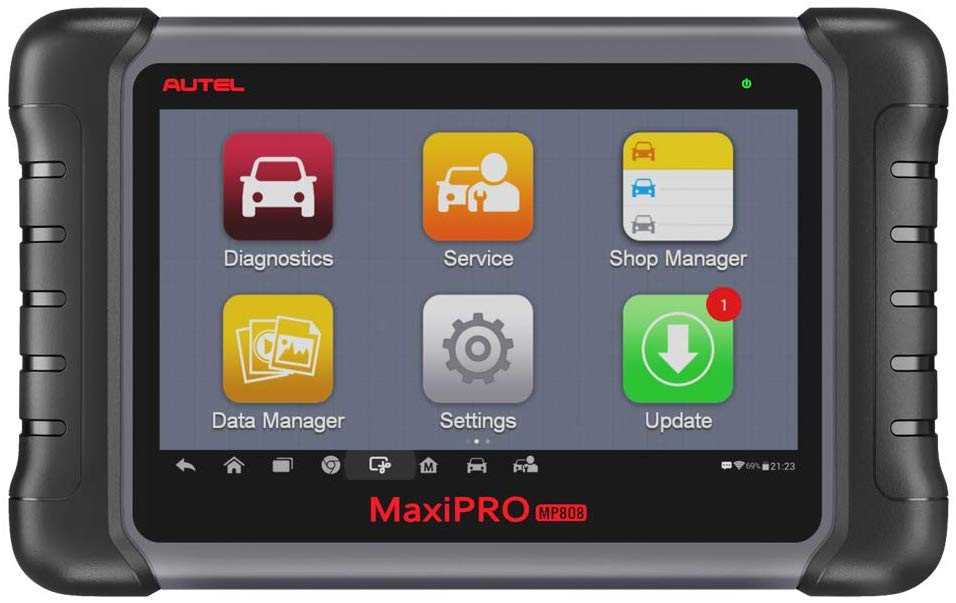 Being referred to as the "No compromise scanner, the Autel MaxiDAS DS808K leaves no feature on the table. Being a significant step up from all other devices on this list it has some great features. The most notable difference is the ability to connect to wifi. With a wifi-enabled scanner when you are diagnosing a vehicle, and it promotes a code, the scanner will take into account the make and model of the car and show you other mechanics recommendations on how to solve the problem saving you time and money. It also features a large 7" touch screen with a 720p resolution. The model I have listed is explicitly the upgraded version of the DS808(K) this updated version comes with a hard carrying case and adapters for older nonstandard cars.
If you are looking for a scanner that has every feature you need, look no further than the DS808K