The 350z is one of the most recognizable import cars of the 2000s. Nissan had to outdo themselves as this was the successor of the all-mighty 300zx. Its unique body style and V6 engine made it a favorite for tuners. And what is the first mod most people do when it comes to modifying cars? That's right, it's the exhaust! We have gathered a list of the three best exhaust system for the 350z and are ready to share it with you.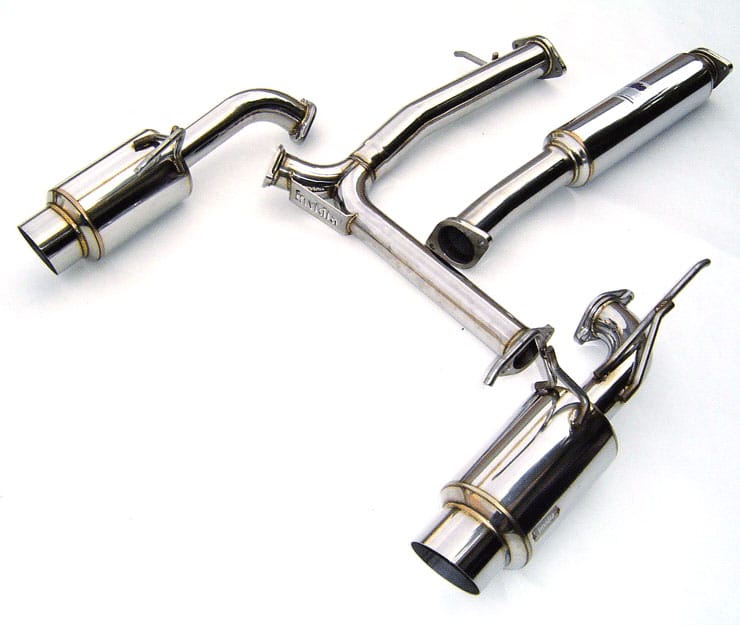 Invidia is well-known in the tuner world for providing superior quality exhaust systems. The N1 350z exhaust is one of the best choices when it comes to replacing your stock system. Invidia uses only top-grade SUS304 stainless steel that prevents rusting and keeps your exhaust looking new for years to come. In addition to that, they use 60mm and 101mm piping that is robotically welded to ensure clean and seamless welds.
This is not your average exhaust. Invidia spent countless dollars on research and development to provide you with one the best performing and sounding exhaust systems for the 350z. All that R&D resulted in a gain of 10.1HP and an additional 5.1Ft. Lb on the dyno.
The dual mufflers each come with a silencer for when you want to go into "stealth mode", or when you don't want to attract the wrong kind of attention. We recommend that you pair this system with the Invidia test pipes for an even more aggressive sound. With a reasonable starting price, this 350z exhaust system is attainable for anyone on a tight budget.
Tomei Expreme Ti Titanium Exhaust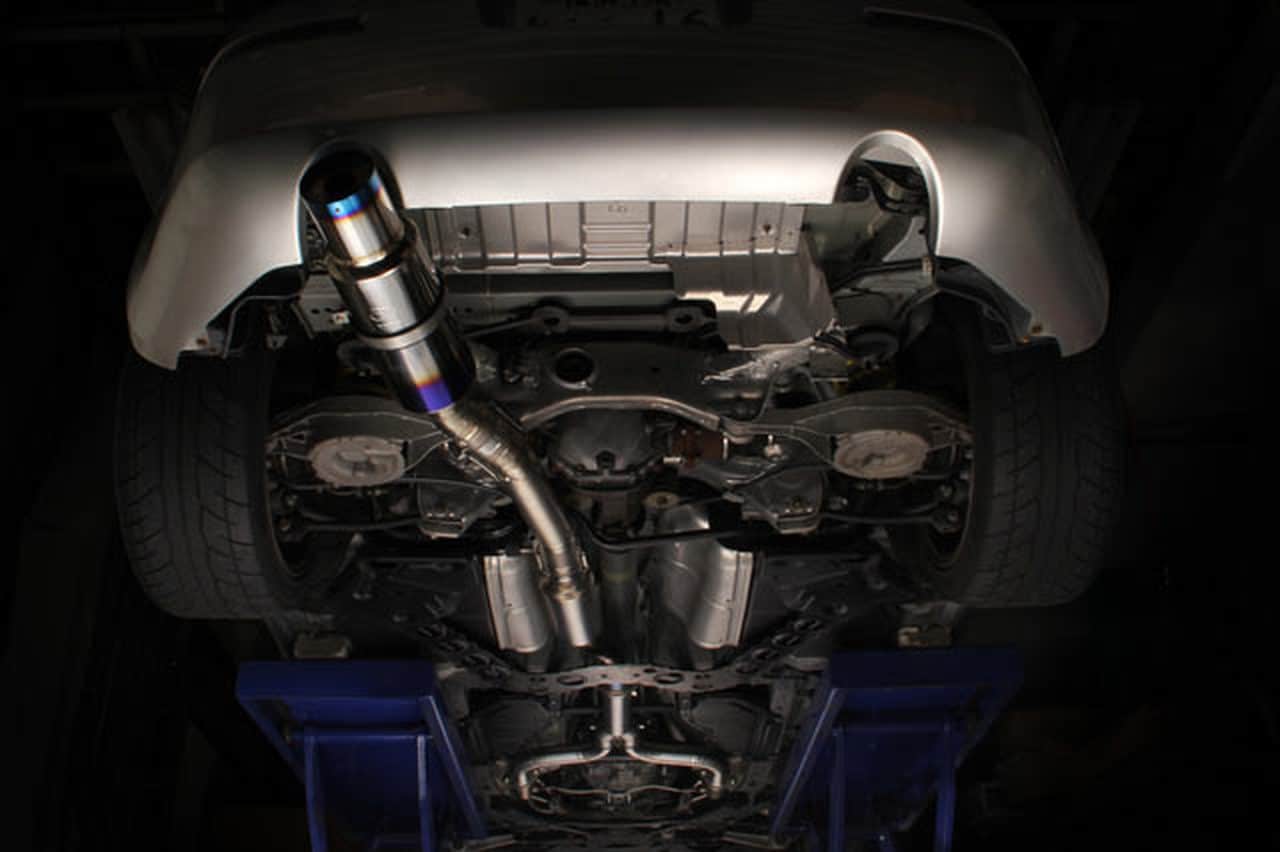 With roots reaching all the way back to the late '60s, Tomei has many years of experience in the world of custom exhausts. A combination of weight savings, added power, and unbeatable sound makes this Tomei exhaust for the 350z the choice to go for. The kit comes with absolutely everything needed to make the installation quick and painless. It's titanium construction allows for a thinner and lighter pipe that holds better to heat than traditional stainless steel.
The rivalry between single and dual exhaust has gone on literally forever. Some argue that a single exhaust helps with backpressure and weight savings, while others say that a dual exhaust improves flow and delivers a fractional amount more horsepower. At the end of the day, it is up to you to decide what you want and what the purpose of the exhaust for your car will be. The Tomei 350Z exhaust is ideal for those looking to save weight while still having a product that will last for years to come.
Upgrades, especially exhaust upgrades can be a real hassle if you don't know what you are doing. The multiple pipes, clamps, and hardware can be a bit overwhelming. This is not the case with the Tomei Expreme Y-Pipe Back Ti Titanium Exhaust as they have poured hours and hours of research and development to make installation as simple as possible. The included silencer makes it perfect for the person who doesn't want to attract attention. Everything comes included in the kit, even the Allen keys. The use of titanium made it possible to bring the weight down from 45LBS to a mere 10LBS. Now that's weight savings!
The fact that this kit was designed specifically for the 350z means that you will get the optimal throttle response, power, and torque out of your VQ35 engine. This is what makes this one of the best exhaust systems for the 350z.
AAM Competition True Dual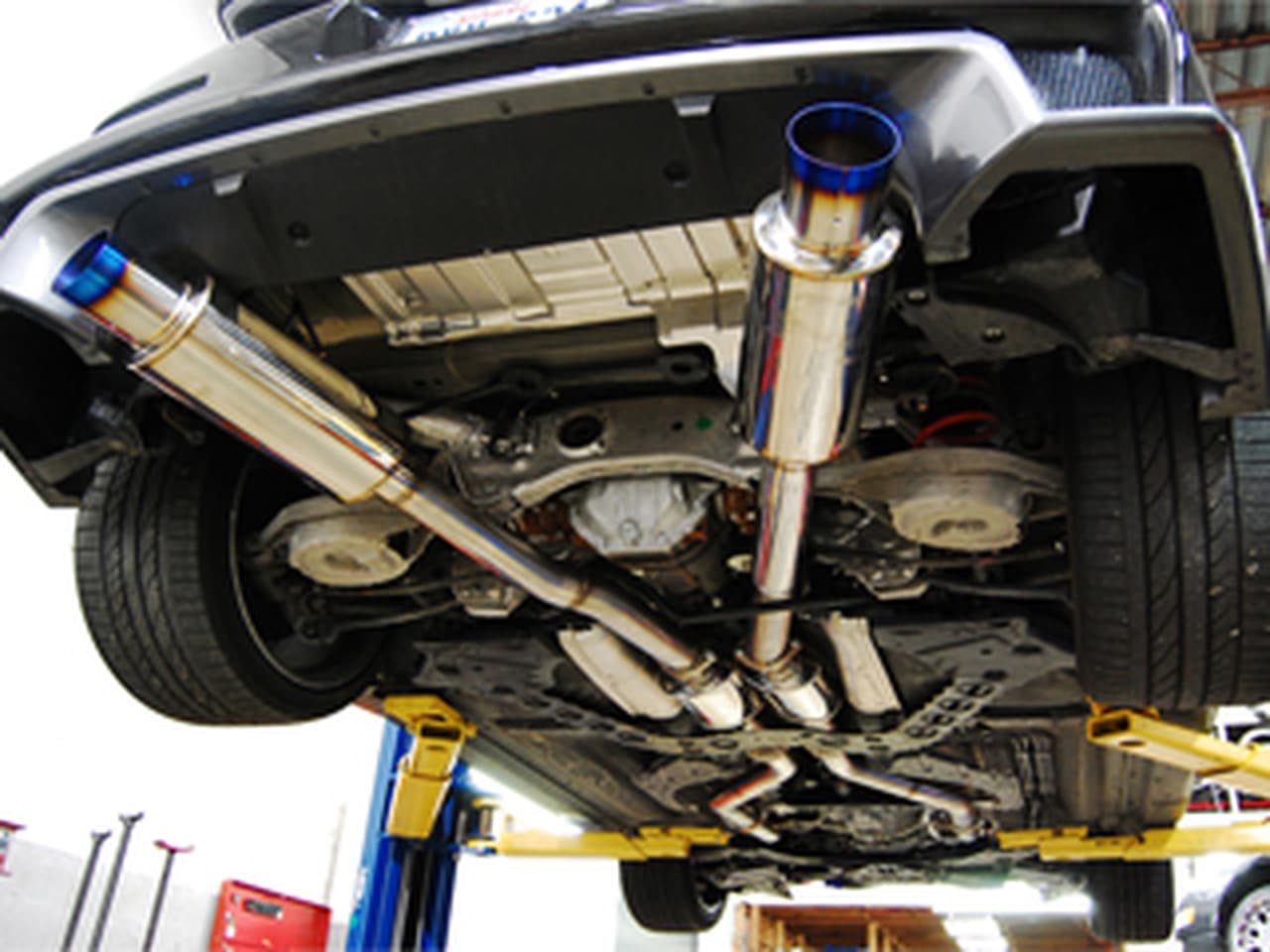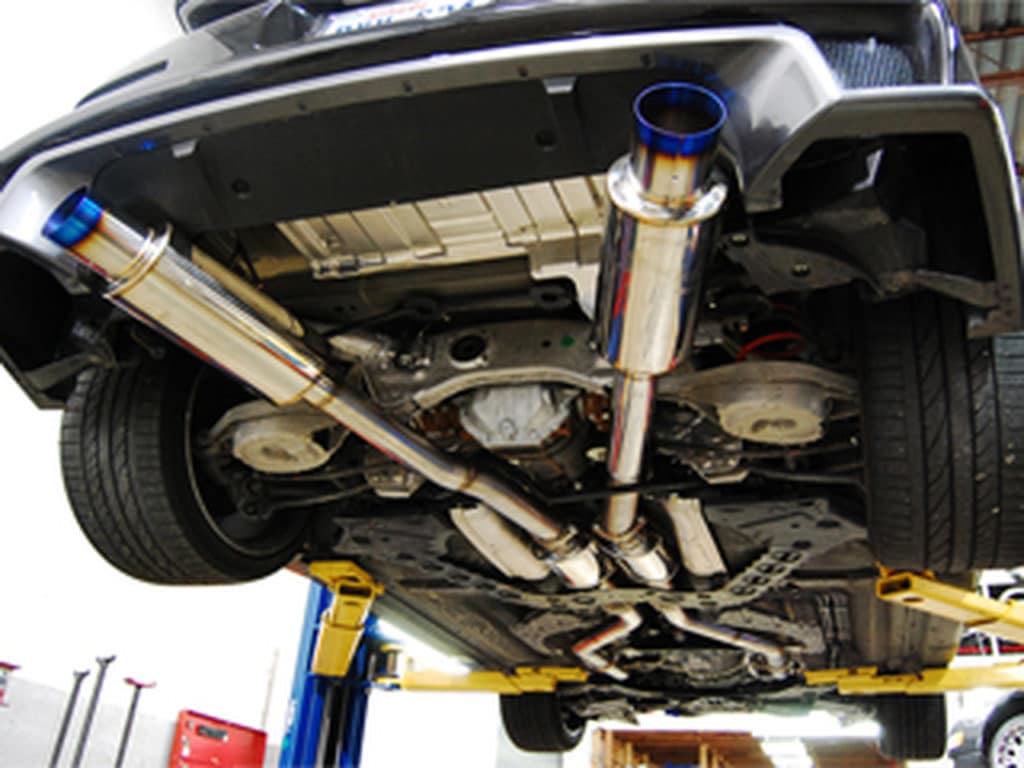 AAM aka Altered Atmosphere Motorsport has created what should be the "piece de resistance" for any 350Z. It is a true dual cat-back exhaust system that comes in a 2.5" or 3" diameter piping, depending on your needs. The folks over at AAM are one of the best in the business when it comes to Nissan's and Infiniti performance cars. This is all they do, day in and day out. They have gained recognition way back when they started tinkering with the VG30's and RB26's. Ever since then, they have been the go-to manufacturer when it comes to anything aftermarket for the Nissan/Infinity platform.
They use only use high quality; aircraft-grade 16-gauge T-304 stainless steel which is then mandrel bent. The competition dual exhaust replaces everything from the cat back. This includes the Y-pipe, mid-pipe and rear mufflers.
Why is this the best exhaust for the 350z? Well, for one, their 2.5" and 3" exhaust system are specifically engineered for high horsepower, N/A or forced induction applications that are capable upwards of 800HP! Even though the true dual exhaust system basically doubles the number of pipes, somehow they still managed to save 6Lbs. with the 2.5" system over the stock system.
Even though test pipes are recommended, the system bolts right up to the factory cats. On top of that, the improved sound will have people turning they head when they hear you coming down the road. When tested, the 2.5" exhaust made between 14-16HP more over the stock system, while the 3" made upwards of 40 additional HP on a boosted engine. If the deep growl of the exhaust note ever gets to be too much for you, AAM has you covered with an optional silencer. Furthermore, you can spec the system with titanium tips that will add that extra flair to your car. Please take note that this is not a Chinese knock-off that is slapped together by someone looking to make some money. This exhaust system by AAM is custom made to the highest standards by passionate people, therefore please allow 4-6 weeks for delivery.