Ford's iconic version of the compact car, the Focus, has been around since 1998 when it was first introduced to the European market. It did so well that the automaker decided to bring it to North America in 1999. It wasn't until the second generation of cars that Ford unveiled the ST version. This was the top-of-the-line performance version that did 0-60 in just 6.4 seconds thanks to its powerful five-cylinder engine that originated from Volvo.
The first Focus ST rolled off the assembly line with an amazing 225hp, which was a lot back then. And with that, Ford entered the hot-hatch market to become one of the most desired compact performance cars of that era. So far there has been a total of 3 generations of the Focus ST, and it's still in production to this day. According to some experts, the auto manufacturer opened the doors for the hot-hatch craze in North America. People started soon realizing that small cars don't have to be boring and slow, with that added perk that pretty much everyone could afford one. What's not to like? You had four doors with practical back seats that could fit full-size adults and a rear hatch that could fit all their stuff. In addition to that, the car looked great. You can't deny that the ST looks good. Nowadays Ford has added the ST badge to a lot of their vehicles, including SUVs.
Like most new cars, we can all agree that the factory exhaust is almost always lacking in the sound department. There might be numerous reasons behind that, being noise regulations or the fact that they try to appeal to a broader crowd. Whatever it may be, there is always room for improvement. That is why we created a list of the top Ford Focus ST exhaust systems for you. There were a lot of brands we took into consideration, but we narrowed it down to the ones listed below.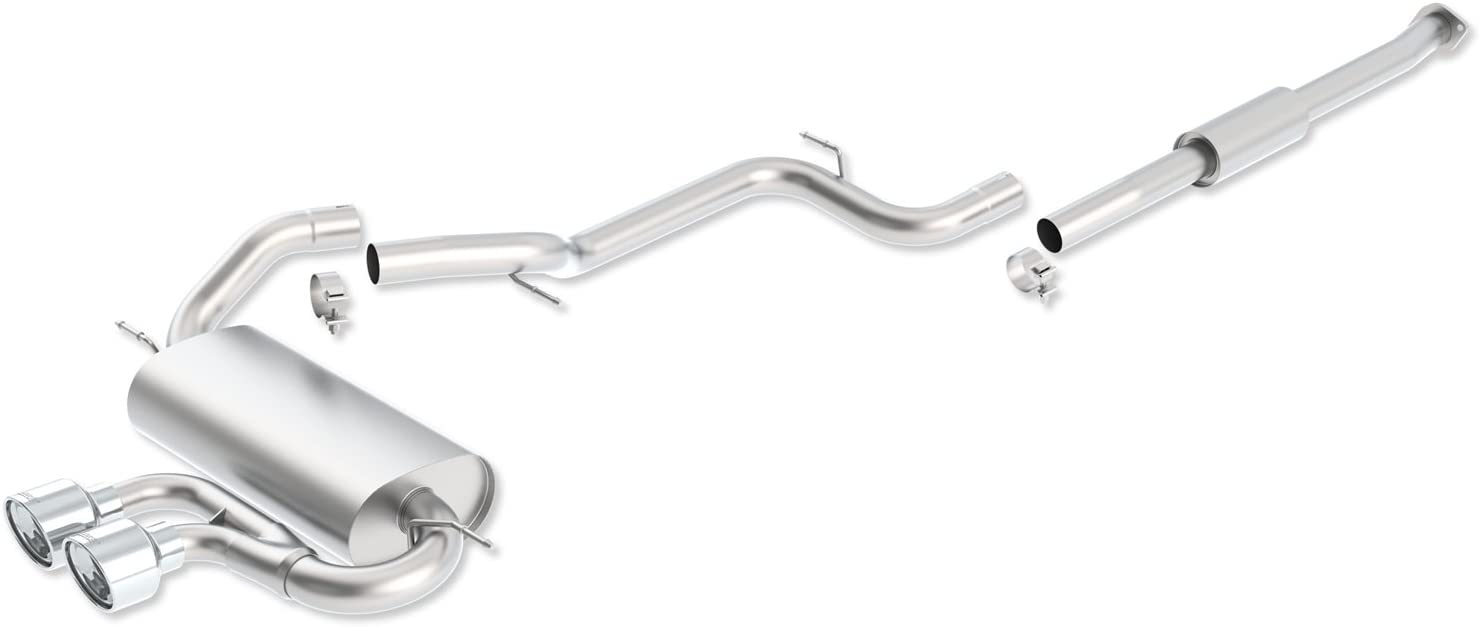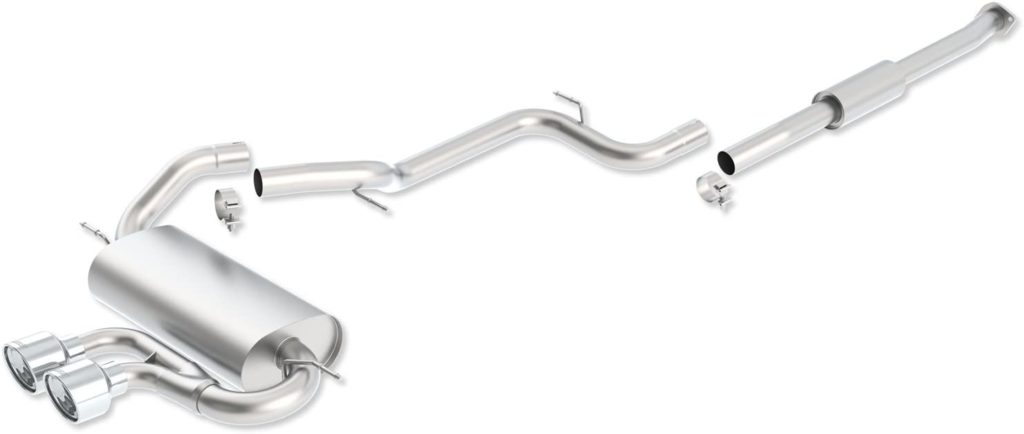 Borla doesn't need an introduction, but just in case you've been living under a rock for the past 40 years, we will bring you up to speed. Since its inception, Borla has been committed to manufacturing the best exhausts money can buy. During this time, they have developed some of the highest quality exhaust systems on the market as they only use mandrel-bent stainless steel and an all-welded construction.
This attention to detail has been carried on to the S-Type Cat-Back Focus ST exhaust as well. It features 2-1/4" tubing finished off with dual three-inch tips. The ST isn't the only Focus model this exhaust system fits on. It is also compatible with the SEL, SE, and Titanium (w/o sports package) trims as well. Not only is this Focus ST exhaust a better flowing system when compared to the stock one, but it also has that distinct Borla sound that has become well-known at any car event or racetrack across the country. Lastly, the kit comes with everything needed for installation right in your driveway and it's legal in all 50 states!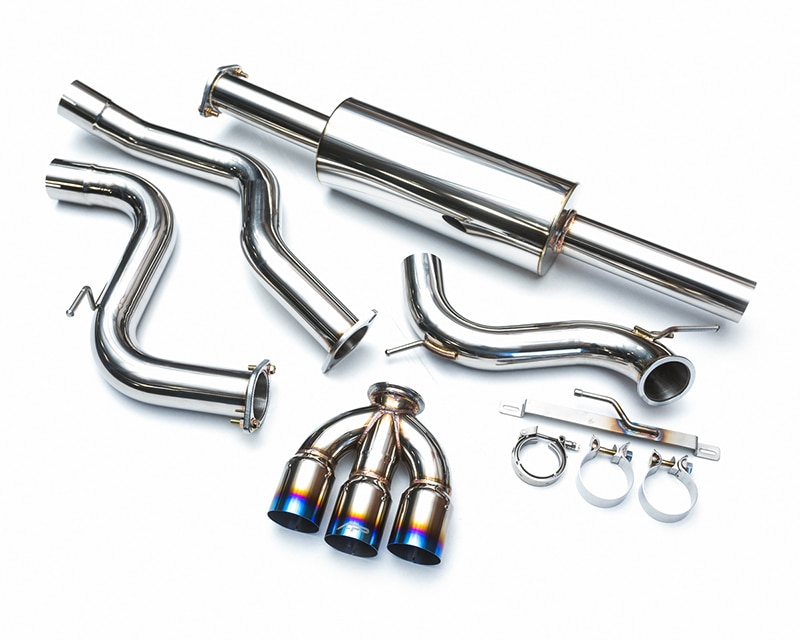 Agency Power has been around since 2003. The company started out making sway bar end links for the Subaru WRX. Ever since then, they've grown several times over and evolved to now include parts for many top end sports car manufacturers including BMW, Ferrari, Nissan, and of course Ford. They are an American company based out of Gilbert, Arizona, and thanks to their quality work, AP's products have been sold all over the world including South Africa, Singapore, UK, and so on.
This Ford Focus ST exhaust has been engineered to the highest standards and includes full stainless-steel construction, mandrel bent piping, and a large resonator for improved performance and sound. When tested on the dyno, this Focus ST exhaust added an extra 10hp and 10 ft/lbs torque on a stock engine, but with a little ECU tuning, you should be able to bump that up significantly.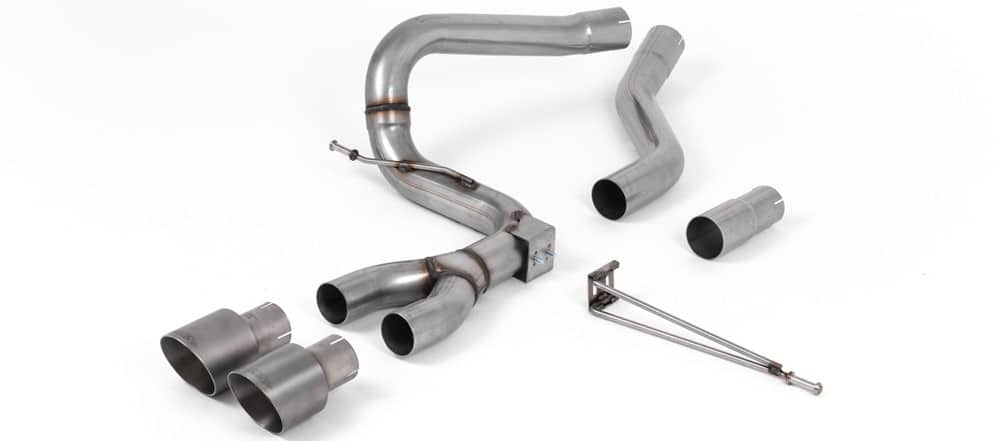 Milltek has been in business since 1983 and was started by a true car enthusiast, just like most of you reading this. Since then, the UK-based business has gone on to sell their parts all over the globe. They make their parts mainly for European cars such as Audi, BMW, Porsche, VW, and Mini. In addition, all their parts are tested at the world-famous Nürburgring ring to ensure they can stand up to any conditions. When it comes to the manufacturing process, Milltek did not skimp on the quality. They only use type-304 stainless steel that is mandrel bent to ensure optimal flow.
This Focus ST exhaust is available for the '12-'19 2.0L Eco-boost engine and features a 76.2mm diameter pipe with dual titanium style 100mm tips. All this adds up to an unbelievable sound throughout the entire RPM range alongside noticeable power gains.
Tomei Is one of those companies that is always evolving. For that reason alone, they have consistently been known as one of the top exhaust manufacturers in the tuning world. They continue to raise the bar for other manufacturers on a daily basis, and this is definitely true for their Focus ST exhaust system.
Titanium is not a cheap metal to work with, but Tomei is committed to making a lighter, better sounding, and higher performing exhaust system than the competition. Everything needed for the install is included in the kit, even down to the hex key and bolt smooth paste. The exhaust pipe has a 3.17" diameter and is precisely welded piece by piece to create the curves needed. It exits via a brilliant 4.5" single tip that has a "burned" blue look so many people are after.

As you might have noticed from the title of this product, this indeed is not an exhaust system at all. In case you haven't noticed your Ford Focus ST has something called a sound symposer. The main reason for this little unit is to pump in exhaust noises intro the cabin via your car's speakers. Although this has been highly debated over the years, Ford tried to make it as "real" as possible by taking the actual sounds from your induction system rather than pump in completely fake sounds. That being said, once you start doing additional mods to your car, the sound symposer becomes useless. This is where Boomba Racing's sound symposer delete kit comes in. It deletes and blocks the sound symposer to stop your car from pumping in the artificial sounds so you can hear your true exhaust system