So there sits you shiny new Subaru WRX and possibly an STI. A true engineering marvel with the base model features a 2.0L turbocharged engine producing 268HP and 258 lb-ft of torque, and the STI comes equipped with a 2.5L turbocharged engine with a significant boost in horsepower at 305HP and 290 lb-ft of torque. The WRX is a great platform to build on. It has an extensive aftermarket and a great community surrounding the cars. One of the first mods WRX owners like to do to their vehicles is an aftermarket exhaust. Not only do you get a horsepower increase, but you get to improve the sound of your ride significantly. Below we have compiled a list of our favorite cat-back Subaru WRX exhaust systems.
Invidia Dual N1 Catback Exhaust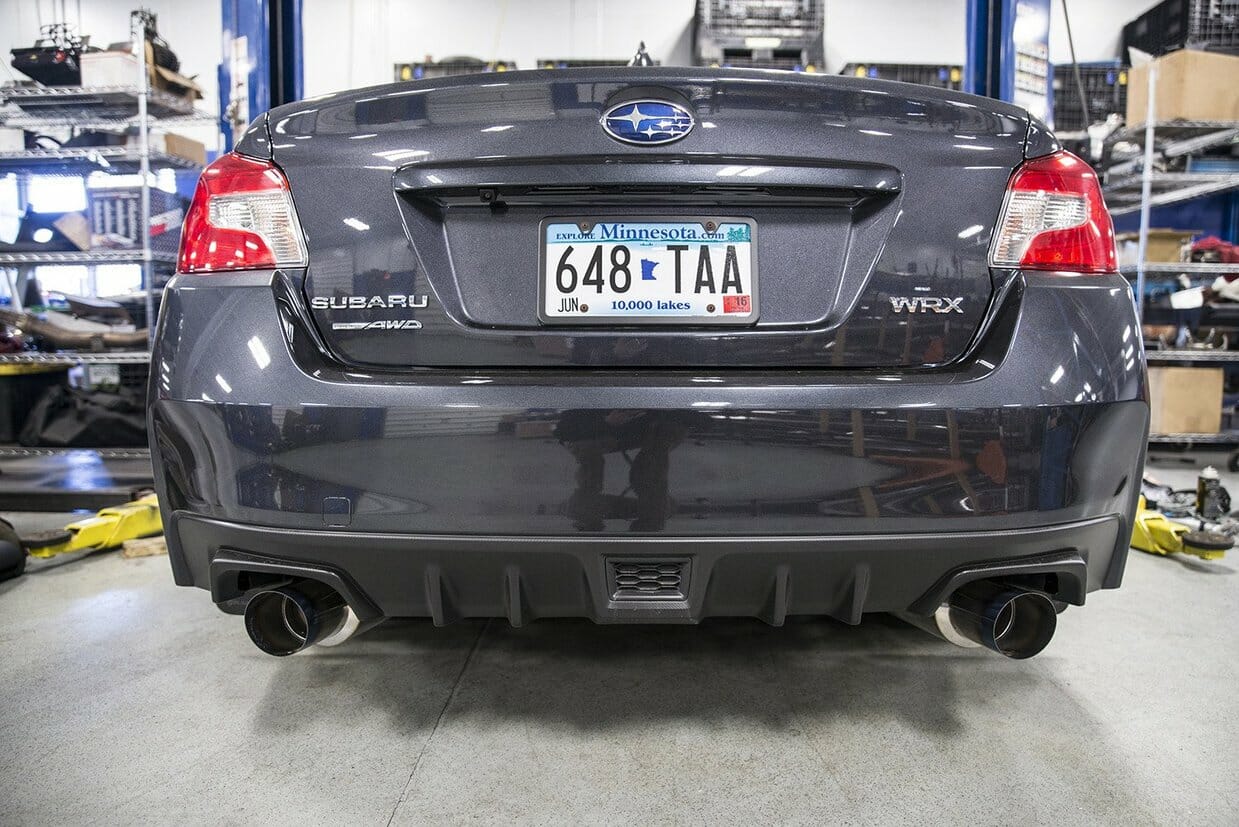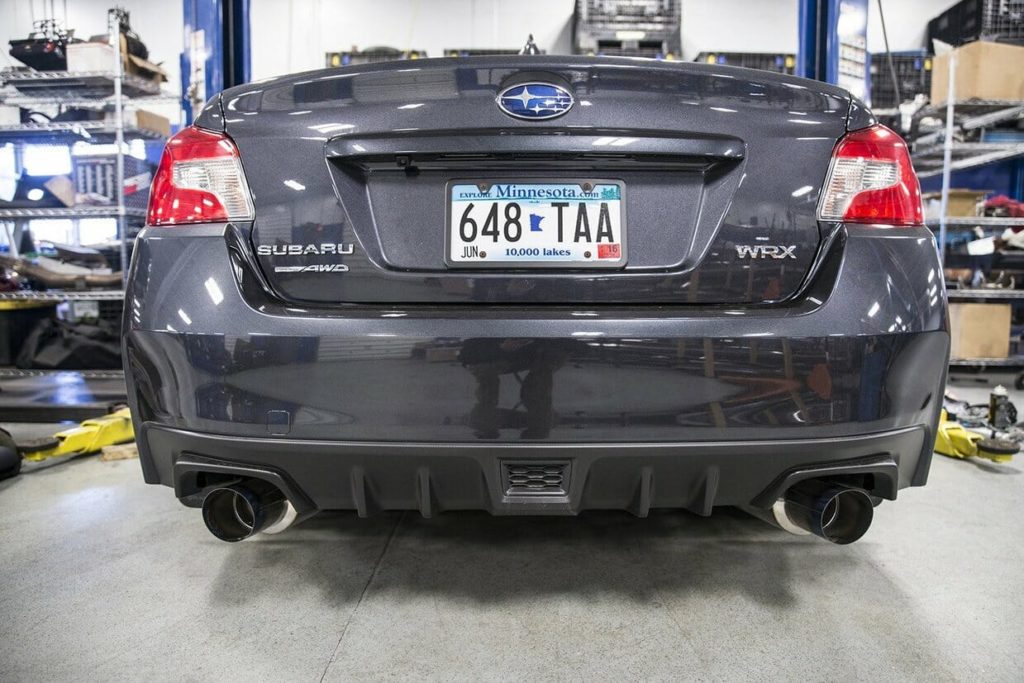 The first WRX exhaust on our list is the Invidia dual N1 Catback. The system is also offered with a single outlet, but for maximum airflow, the dual is our recommended. Invidia manufactures a variety of exhaust systems for tuner cars and has a great history of producing quality exhaust systems. Being made from high-quality mandrel bent SUS304 stainless steel with 3″ pipe ensures the system will last for years. Many owners of the Invidia dual N1 reported that the exhaust was around 3X – 5X louder than stock. Many users also said that there was little to no cab drone with this exhaust, which is a huge selling feature.
Overall the Invidia dual N1 Catback is a great budget option that produces a better sound than stock that's not overly loud for your WRX or STI.
Greddy Supreme SP Exhaust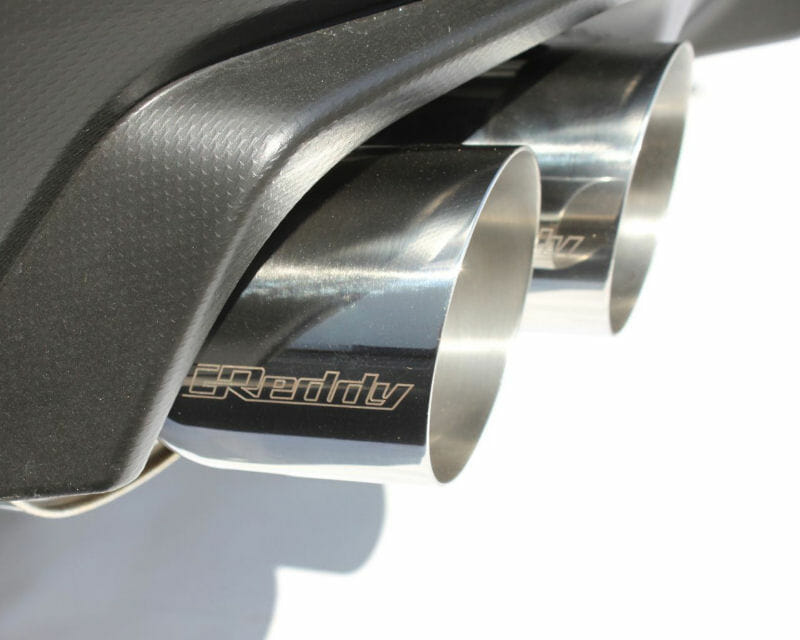 Greddy is a very well known performance parts manufacturer that has been producing exhaust systems as well as other components for 42 years. One of their premier exhausts for the WRX is their supreme SP dual muffler exhaust. The Supreme SP is a significant step up from the stock exhaust producing a deep and throaty sound with little cab drone. Most users reported that they preferred the un resonated version of the exhaust. Each exhaust is hand-welded by Greddy and made from 304 stainless steel with 3″ piping for optimal airflow. Another great feature is the layout of the exhaust is designed to be tucked away from the ground to improve clearance.
With five star reviews everywhere for this exhaust its a solid mid-range budget choice for your build
AWE Tuning Touring / Track Edition Cat-back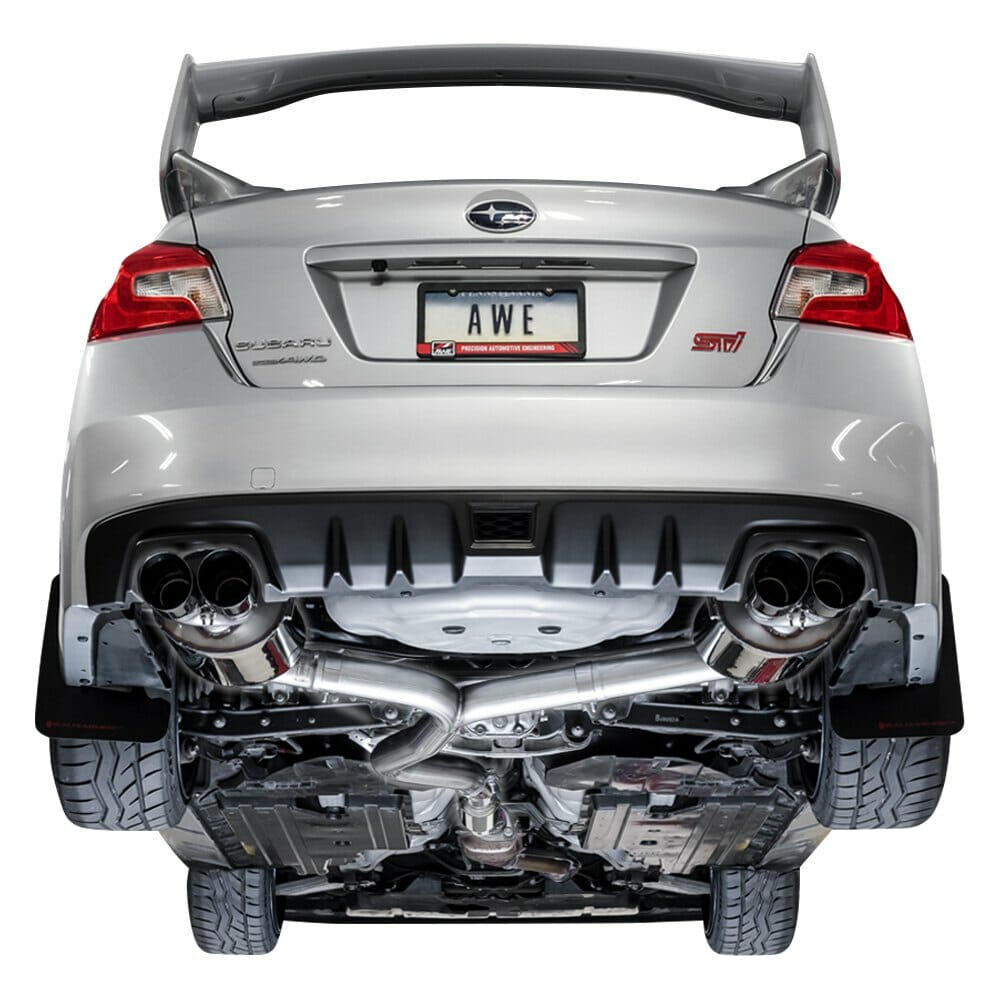 Next up, we have the AWE touring edition Subaru WRX exhaust. AWE Tuning is a reputable brand that specializes in performance exhausts and tuning products. This system comes in two different configurations the touring and track edition. The difference between the two is the touring features AWE'S proprietary 180 technology that aims to eliminate cab drone. The track edition does not have this option allowing for maximum airflow that comes with a very loud cab noise. A great plus with this exhaust is you can convert between the two versions of the exhaust if you find it too loud or quiet or want that extra performance boost. The system is manufactured from US-sourced mandrel-bent T304L stainless steel with 3″ pipe. AWE has also shown max gains of 11HP and 11 ft-lbs of torque at the wheels.
Milltek Catback Exhaust System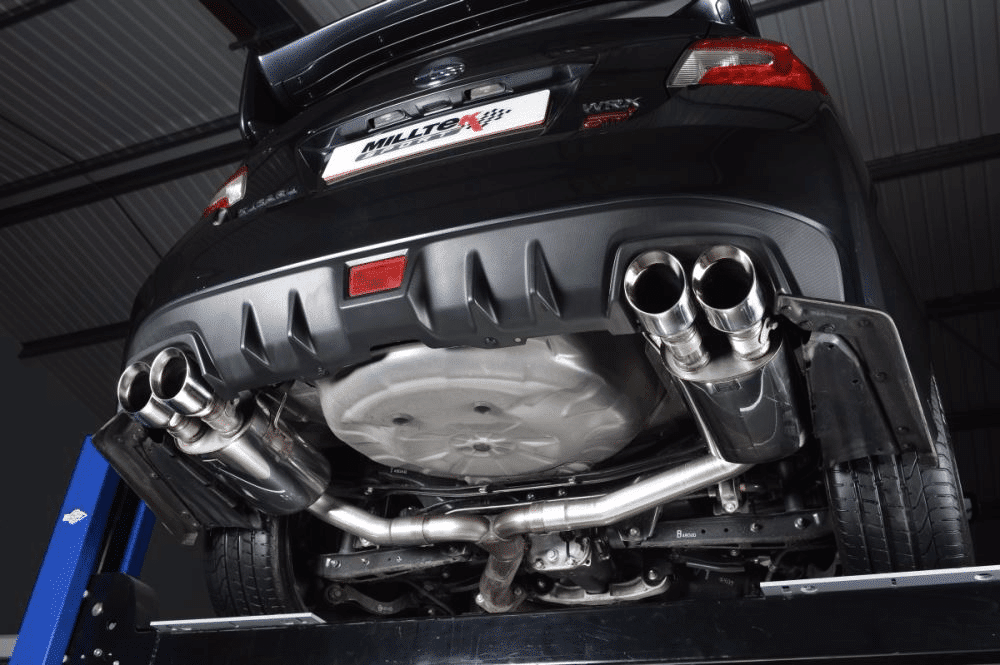 Last but not least, we have the Milltek cat-back exhaust. This exhaust is one of the most expensive exhausts for the WRX, but for a good reason. This exhaust is not designed to be a loud booming exhaust. Its purpose is to retain stock like sound while still allowing for full airflow. Owners of the Milltek report that it has a slightly more aggressive idle than the factory exhaust and cab noise that is lower than stock. The system is manufactured from 304 aircraft-grade stainless steel with mandrel bends
Overall this exhaust isn't for everyone, but if you're looking for a free-flowing exhaust that won't wake the neighbors up, this is the system for you.