The Civic Type R is Honda's latest performance vehicle. Feature a turbocharged four-cylinder 2.0L engine outputting 306 horsepower and 295ft-lb of torque. The Type R also features a six-speed manual transmission allowing for an engaging driving experience. The Type R body is also a significant step up from the base civic with a more aggressive front end and a large wing at the rear. Unforantly, with the stock turbo, the Civic Type R does not have a ton of tuning potential, but with the correct mods and a good tune, you can easily push out an extra 50 horsepower bring the Type R into the same class as cars like the Focus RS and 370 Nismo. Below we have compiled a list of our favorite Civic Type R exhaust systems so you can hear the authentic sound of your Civic.
Invidia Q300 Triple Titanium Tip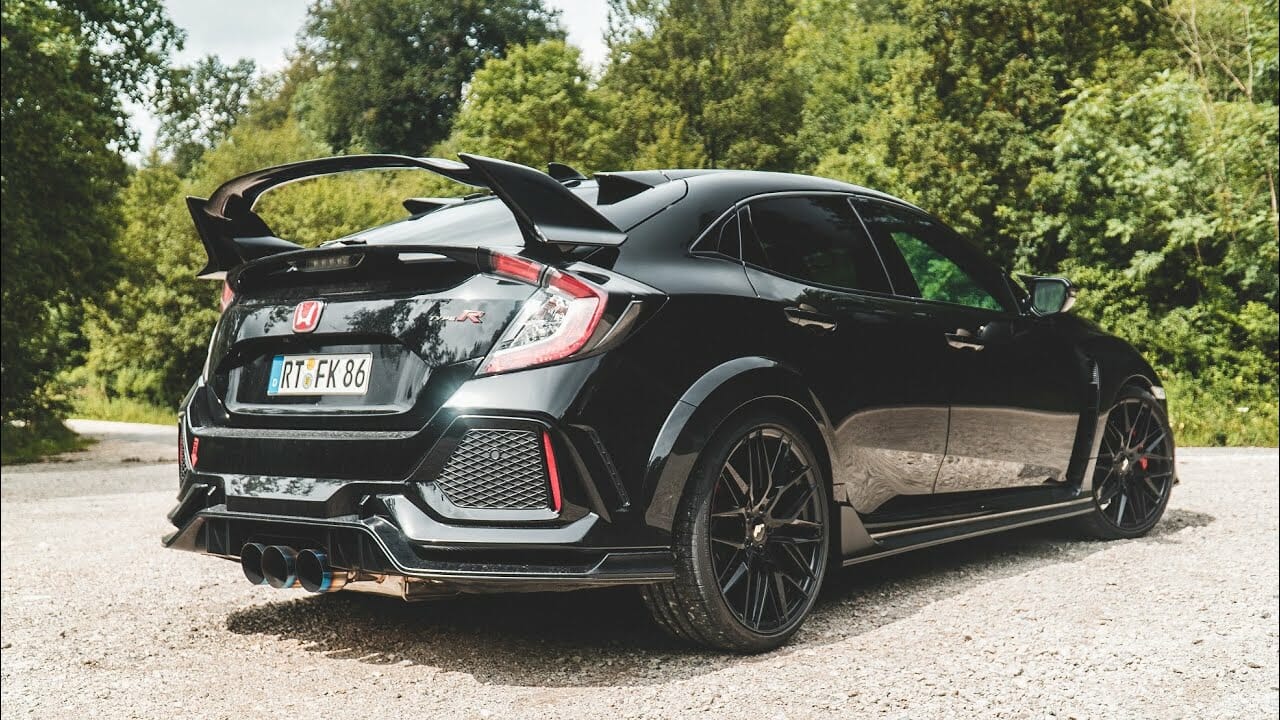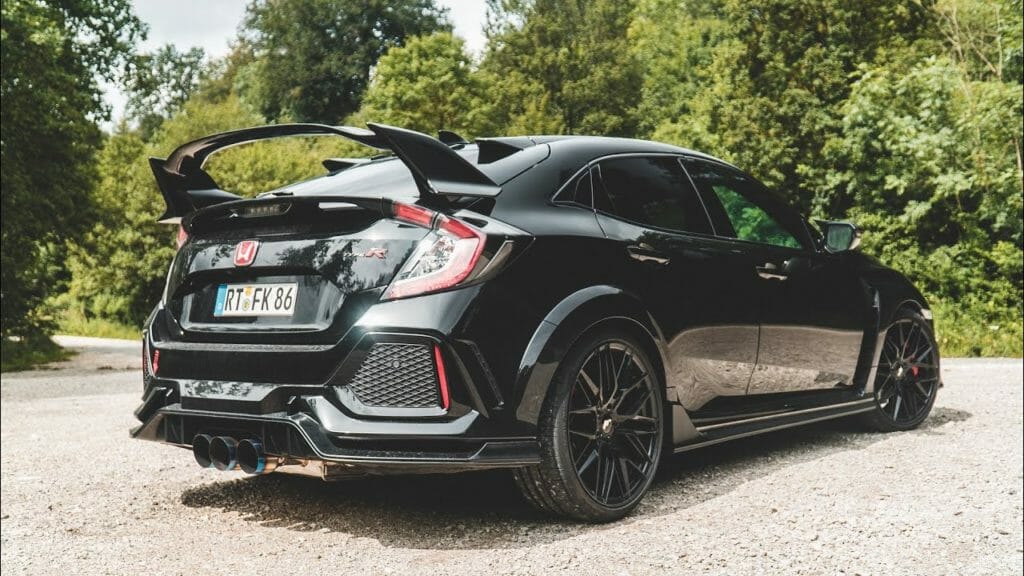 To being our list, we have the Invidia Q300 Triple Titanium Tip cat-back exhaust. Keeping with the stock three tip design, the Q300 features 4″ burnt tips giving some spice to your exhaust. The system is comprised of 3″ mandrel-bent 304 stainless steel piping throughout the entire exhaust allowing the car to breathe without restriction. When designing the system, Invidia designed it with the least amount of bends possible to reduce the amount of turbulence in the exhaust. Because of this, you will see improvement in the throttle response. Invidia offers a lifetime warranty with the Q3000 as they stand behind the quality of their products.
Overall the Q300 is a great budget choice for the Type R. The system has a nice aggressive tone that's not overly loud with a minimal drone.
aFe Takeda Stainless Cat-Back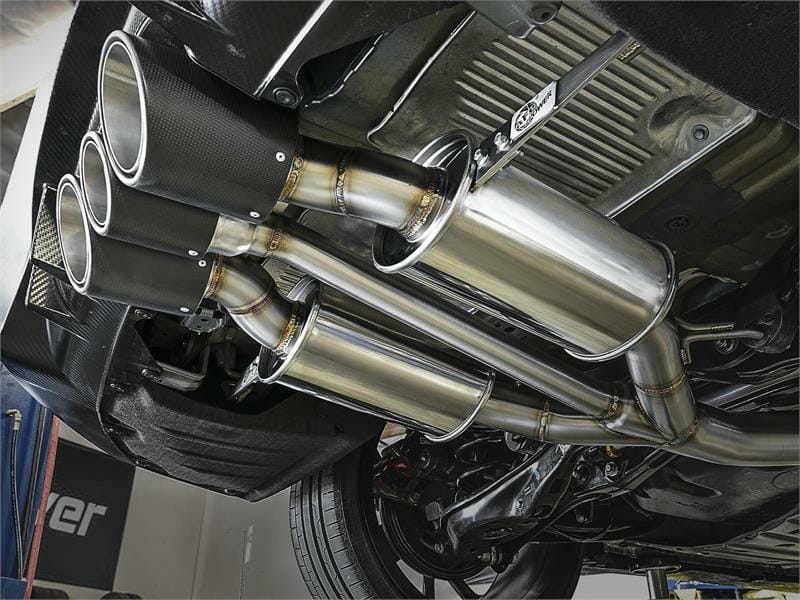 Just as we recommend for the Focus RS, the aFe Takeda is the next exhaust on our list. The exhaust system is comprised of 3″ mandrel-bent high quality 304 stainless steel that has been TIG welded by hand with dual 4 1/2″ and single 3 1/2 outlets. afe in house testing showed that with this Civic Type R exhaust, you can expect to see gains of up to 19 horsepower and up to 20ft-lb of torque. You also have the choice between multiple exhaust tip options blue flame, black, and polished stainless steel allowing you to select precisely what your build needs.
To conclude, the afe Takeda is a great mid-range choice for the Type R offering significant performance gains and producing an excellent sound.
ARMYTRIX Valvetronic Catback Exhaust System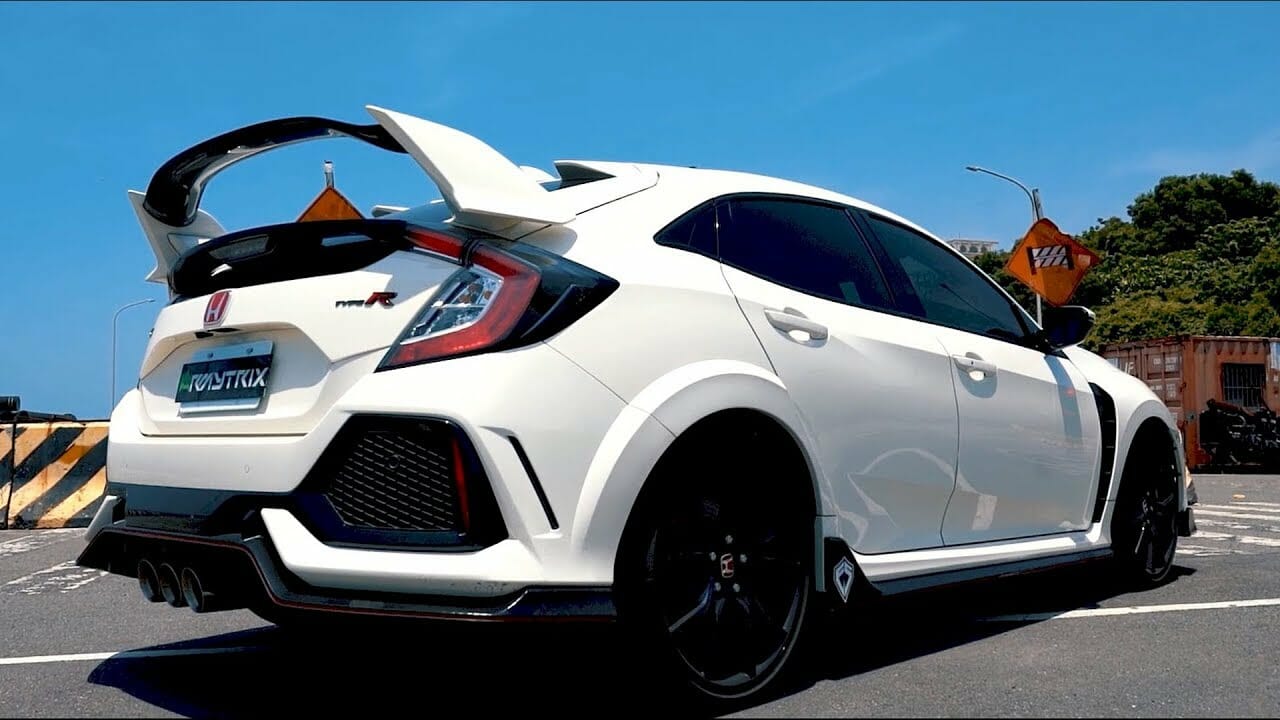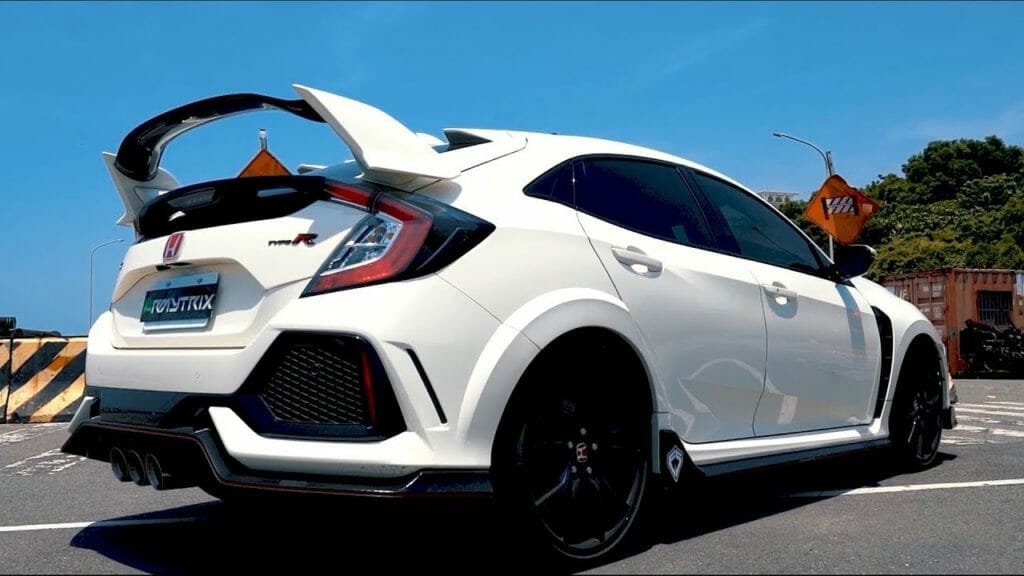 Next up, we have the ARMYTRIX Valvetronic Catback Exhaust System. This exhaust is like no other on our list as it features ARMYTRIX Valvetronic technology. Valvetronic technology allows you to adjust the tone of your exhaust from three modes smart, neighbor, and beast. Valvetronic works by an OBD 2 module that you plug into your car that allows you to communicate with it via the included remote or through a smartphone app. In addition to being able to control your exhaust, you can also pull error codes from your car through the app as well as adjust settings for the exhaust. 
Overall this exhaust is great for someone who doesn't want their car overly loud for daily driving, but when on the track, remove all restrictions and hear their car roar.