The 350Z was Nissans premier sports car after the 300ZX was discontinued in 1996 in North America and 1999 in Japan. Nissan went back to the drawing board to develop its new sports car and ultimately settled on a 240Z style design. Nissan unveiled its concept at the 1999 North American International Auto Show with the 240Z design for inspiration. The car was not very well received due to many factors such as its tiny KA24DE engine producing a meagre 200BHP. Sure many Z enthusiasts would love to see Nissan create a retro 240Z, but this wouldn't make the cut.
Nissan went back and began designing a new car from scratch and what they came up with is the 350Z we know and love today. The 350Z was designed by Diane Allen in the year 2000. Diane kept the same ideas of the 240Z, such as the long hood and sloping rear. The car was very well received and became available for purchase in 2002.
During its life cycle from 2002 to 2009, Nissan made many modifications to the car, such as the different engine configurations. The cars made from 2002 to 2006 came from the factory with the VQ35DE with the earlier models producing 287BHP and 274LB-FT and the later 2006 and some 2005 models producing 300BHP and 260LB-FT. All of the 2007 to 2009 models came with the VQ35HR that produced 306BHP and 268LB-FT. All cars were available with either a five-speed manual or six-speed automatic. Nissan also had six trim packages available base, enthusiast, performance, track, touring and in 2004 the roadster with an electric retractable sunroof. The different packages specs are
Enthusiast – traction control, cruise control and a VLSD
Performance – 18-inch wheels, rear spoiler, front air dam, vehicle dynamic control (VDC) and optional Brembo brakes
Track – Brembo brakes, traction control, front air dam, spoiler, VLSD 18-inch wheels, and optional GPS.
Touring – Power leather seats, vehicle dynamic control (VDC), VLSD, upgraded headlights, 18-inch wheels, optional Brembo brakes and GPS
Roadster – Available in Enthusiast and Touring.
Nissan also has many special editions of the 350Z such as the anniversary edition, 350Z GT-S that came with a supercharger and the Fairlady Z type E to name a few. These models were made in very limited numbers and are very hard to come by.
Due to the overwhelming success of the 350Z as it sold over 150,000 cars in the US alone, Nissan had the vehicle in over nine different motorsports categories such as Drifting, Grand-Am, NASA and speed trials.
The stock 300HP of the 350Z is great for zipping around and is a good suit for the car. But in today's day, the 350Z lacks behind most other newer performance cars on the road. Fortunately, Nissan cars are known for their tuning potential and squeezing extra horsepower out of your 350Z can be an easy task. Unfortunately, if you're looking to produce big horsepower numbers, it's not going to be cheap. If you want to build a Mustang killing monster or just want a little extra power, the 350Z can accommodate. A simple rule of thumb is the stock internals of the VQ35 can reliably and safely handle around 400 to 450WHP. Some 350Z owners were able to push their cars well beyond this, but reliability starts to become an issue. Pushing the motor above 450WHP, it is recommended to begin upgrading engine internals.
If you are looking for the best performance mod for the 350Z, the best investment you can make is in yourself. Taking a professional driving lesson will allow you to push your car harder and with more confidence. You can have the fastest car on the track but if you don't know how to drive it what good is it. Also if you plan on a high horsepower build, you are going to want to ensure you have supporting mods in places such as brakes and suspension.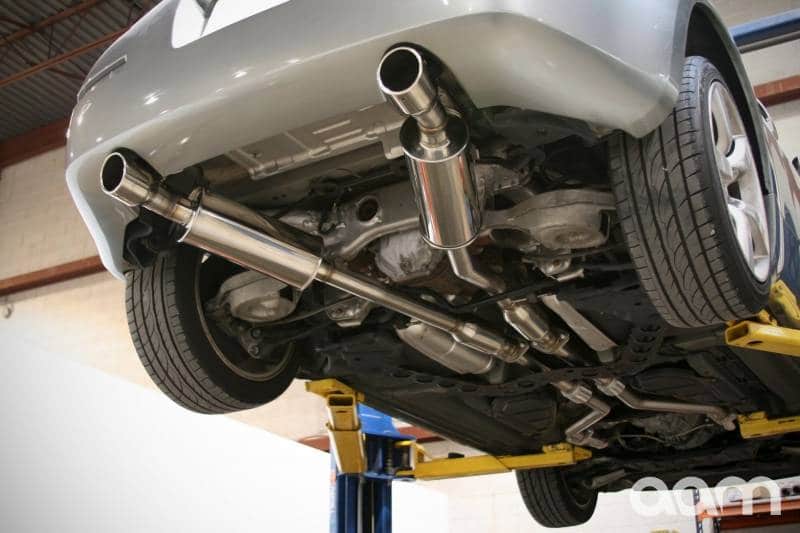 The first modification for the 350Z we recommend is an aftermarket exhaust. A good system will allow the car to breathe more efficiently by removing the factory restrictive exhaust. A quality aftermarket exhaust will also sound far better than stock. Some of the recommended manufactures for 350Z exhaust are Z1 Motorsports, ARK, HKS and Invidia. With an aftermarket exhaust, you can expect horsepower gains ranging from 5 to 10 horsepower. A quality exhaust ranges anywhere from $750 up to $1500.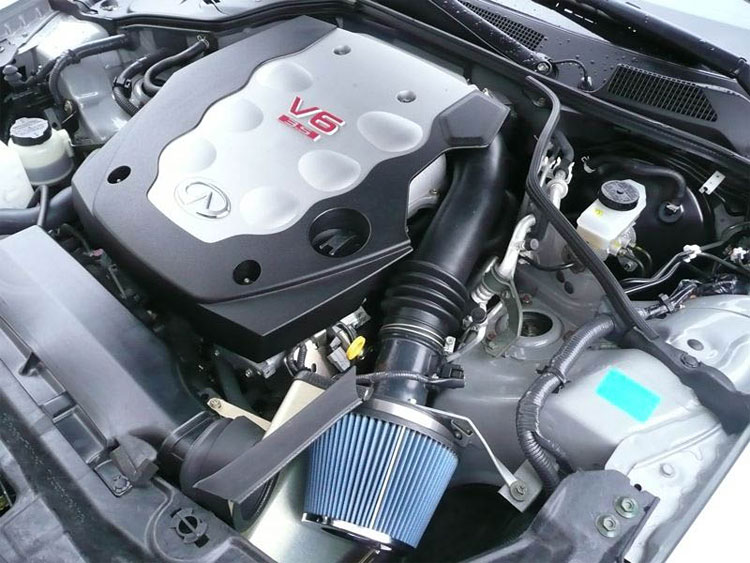 Next up, we have the cold air intake. Simply put the cold air intake works by relocating the air filter to the outside of the engine bay, allowing it to pull in much colder air. Since the air is colder, it will enable more to be pushed into the combustion chamber equaling more power. It also will change the sound of your car, usually resulting in a deeper growl.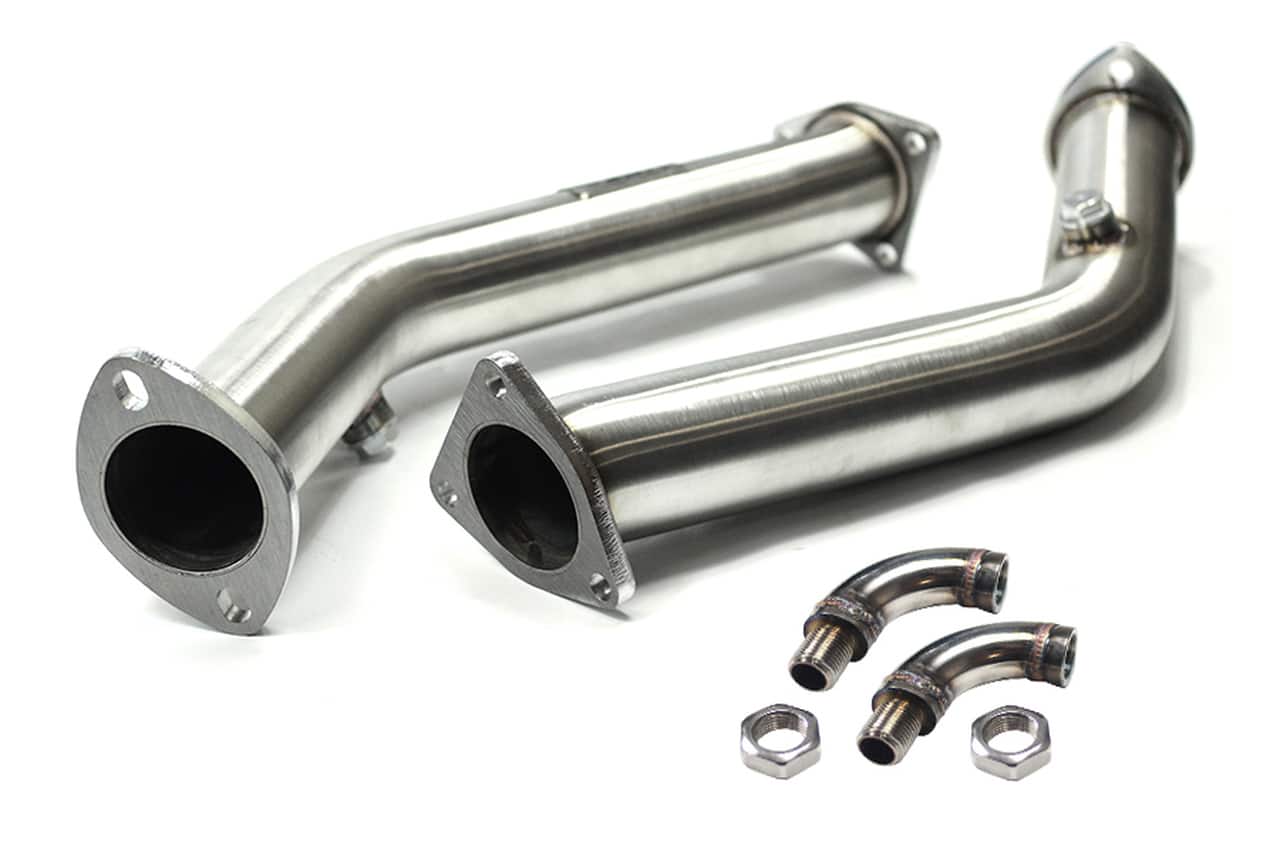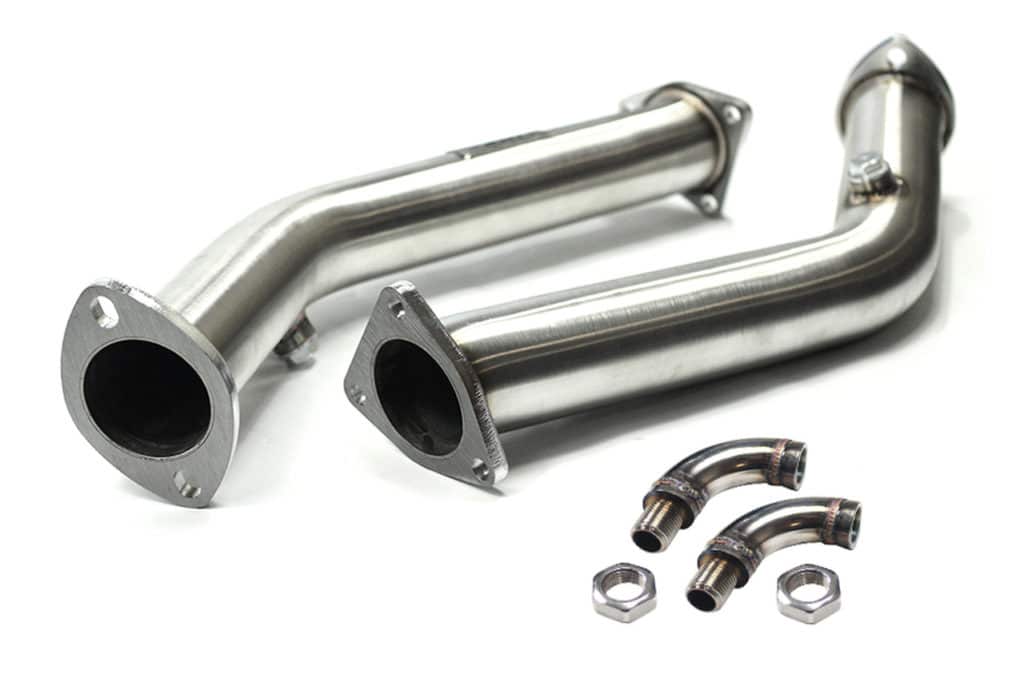 Test pipes are a great mod to do when you are installing your exhaust system. Test pipes remove the factory-installed catalytic converters allowing the car to breathe much more efficiently. Test pipes will make your car significantly louder but could make the car sound worse, depending on your setup. Unfortunately, in most parts of the United States and Canada, test pipes are illegal for road use and only allowed for track use. The choice to break the law is yours.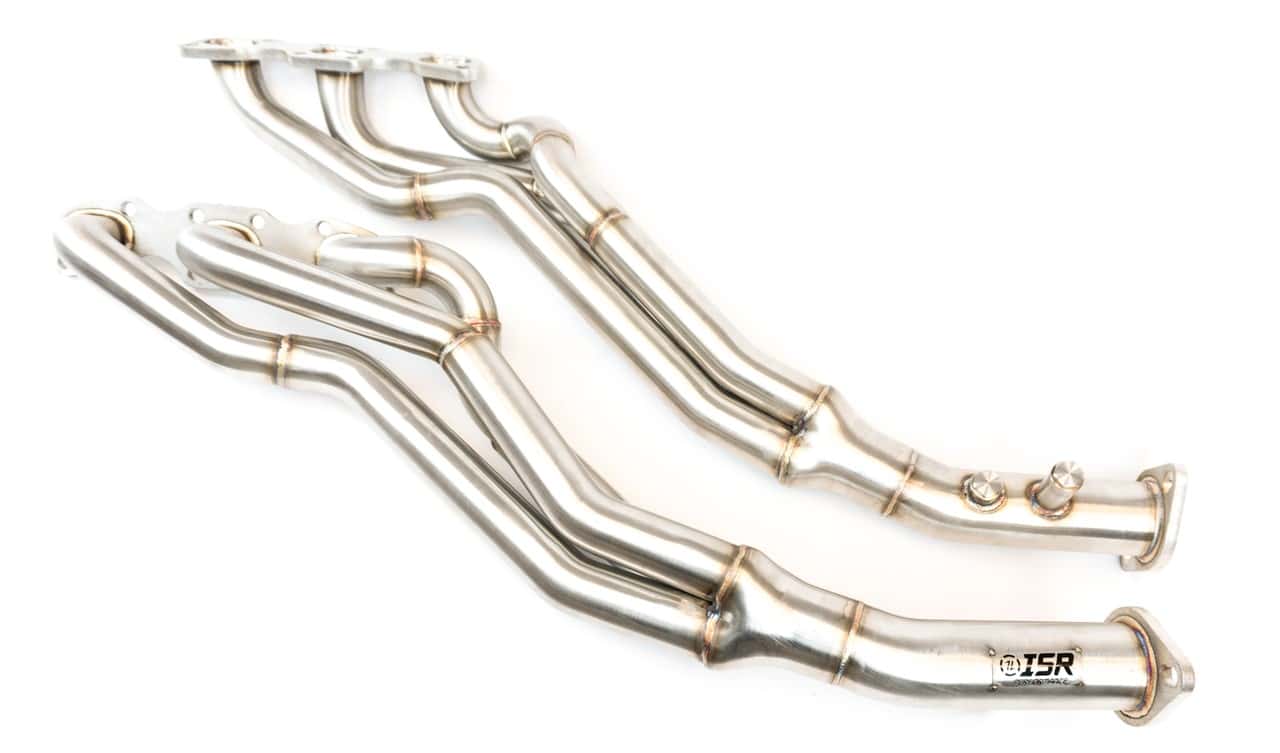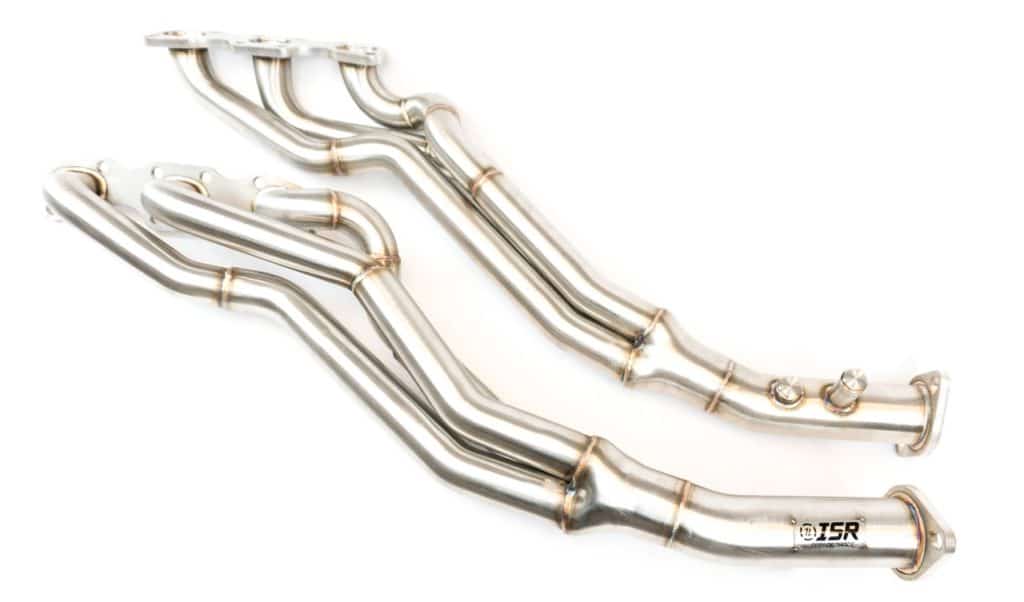 Exhaust headers work by replacing the heavy and restrictive factory exhaust manifolds. Headers are an excellent exhaust upgrading that will significantly change the sound of the car and allow air to flow freely. Unfortunately, removal of the exhaust manifolds and installation of the headers is no easy task. The engine bay on the 350Z is very tight and cramped, just like the engine bay on most sports cars. Some drivings skip this mod entirely because it is such as hassle to install.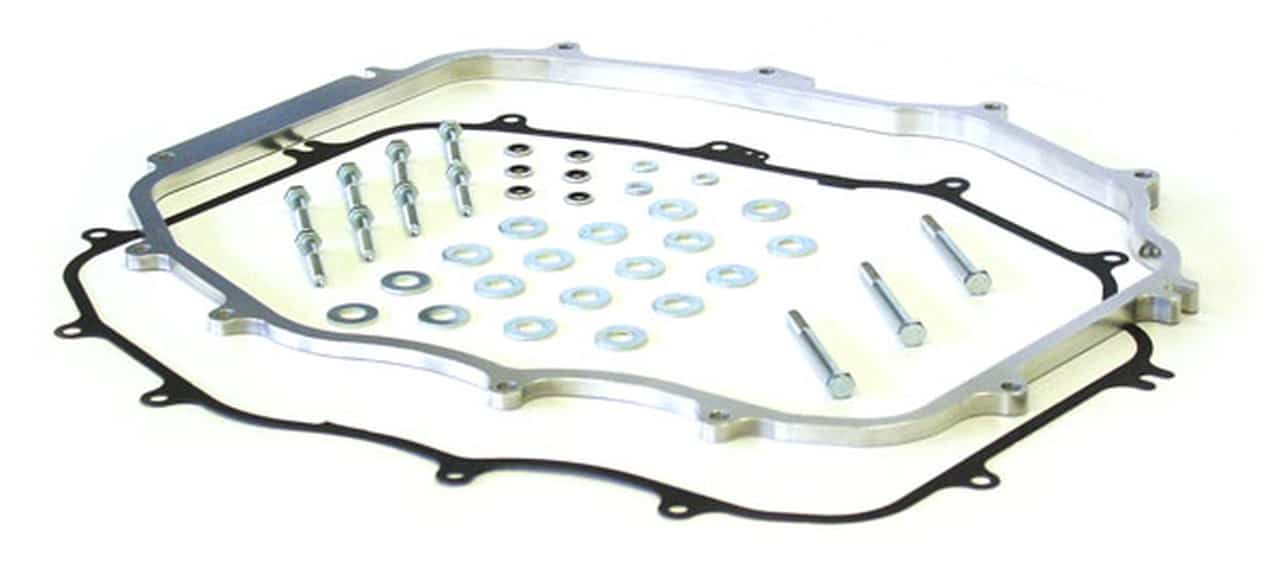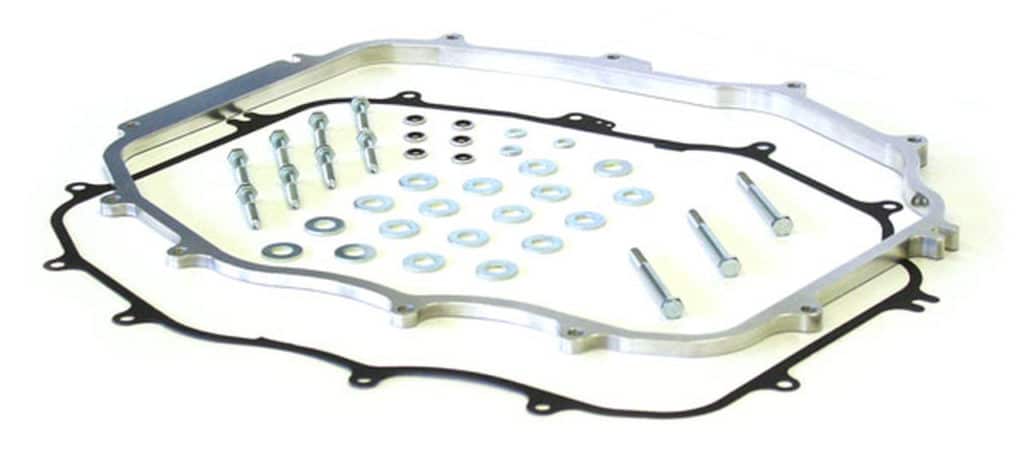 There's a lot of debate in the 350z community surrounding the plenum spacer and if it is worth it or not. You should only be considering a plenum spacer if you own a 350z equipped with the VQ35DE as it does not breathe as efficiently as the VQ35HR. You will see worse performance if you install it on a VQ35HR. The plenum spacer is relatively self-explanatory; it's simply a space between the plenum and the base allowing more airflow. Depending on what manufacturers space you buy, you may need to replace the factory strut bar.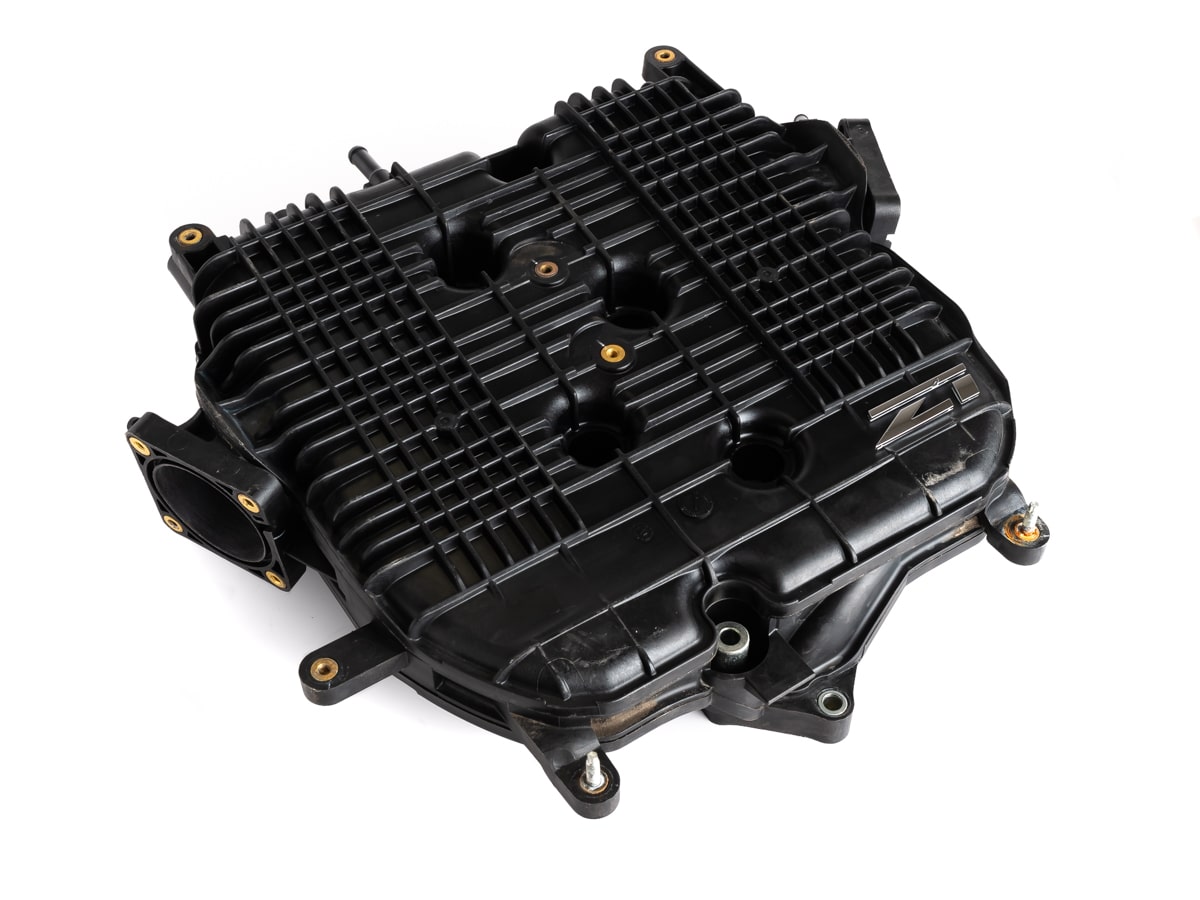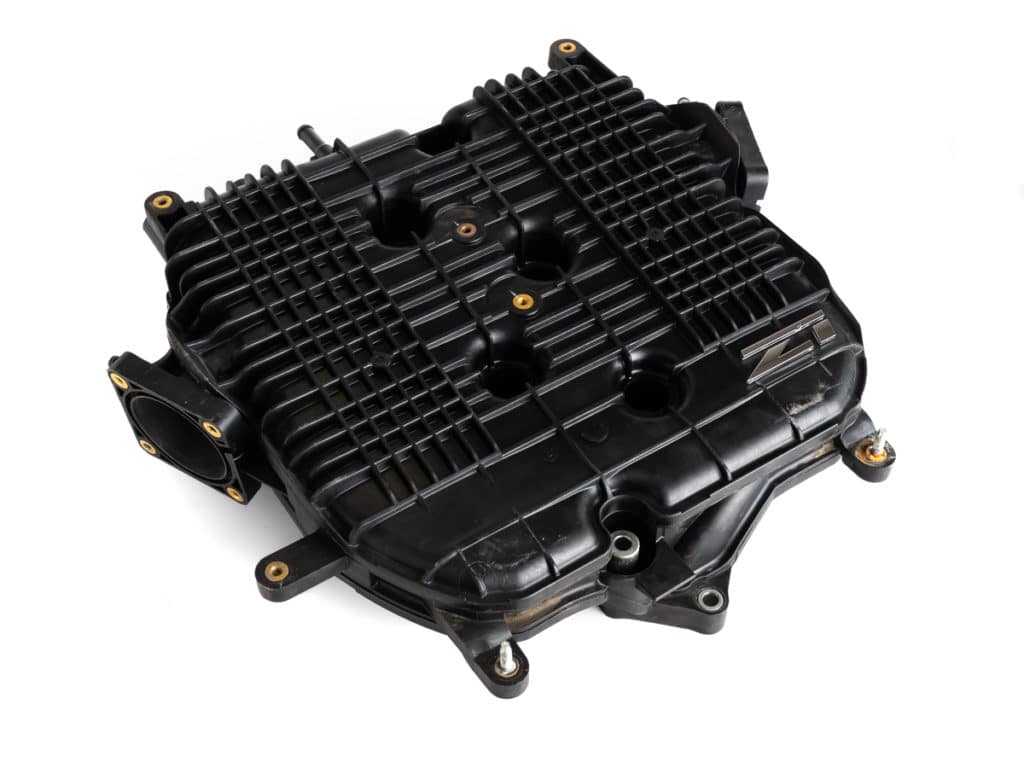 A ported intake plenum is one of the best horsepower mods for you 350Z equipped with a VQ35HR. The ported intake is just a stock intake that has been modified internally, increasing the airflow. This mod is only recommended for the VQ35HR engine with supporting mods mentioned above.
Upgraded Clutch And Lightweight Fly Wheel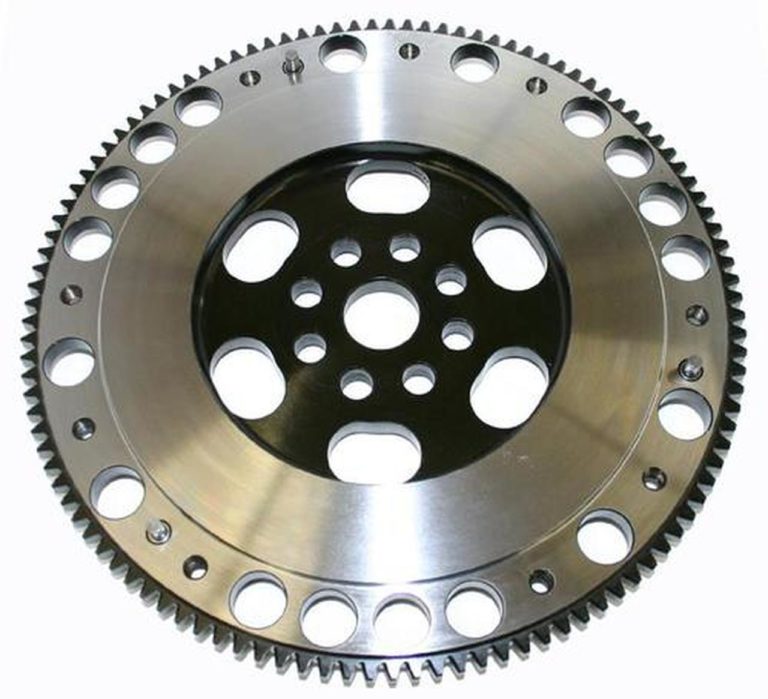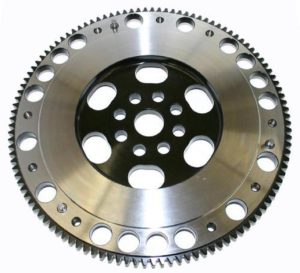 If you are strictly sticking to bolt-ons and don't plan on forced induction in the future, an upgraded clutch is not required, but it can't hurt. However, with a flywheel, you will see improvement. A lightweight flywheel reduces weight allowing the car to rev more freely, allowing for horsepower gains and for the driver to shift faster.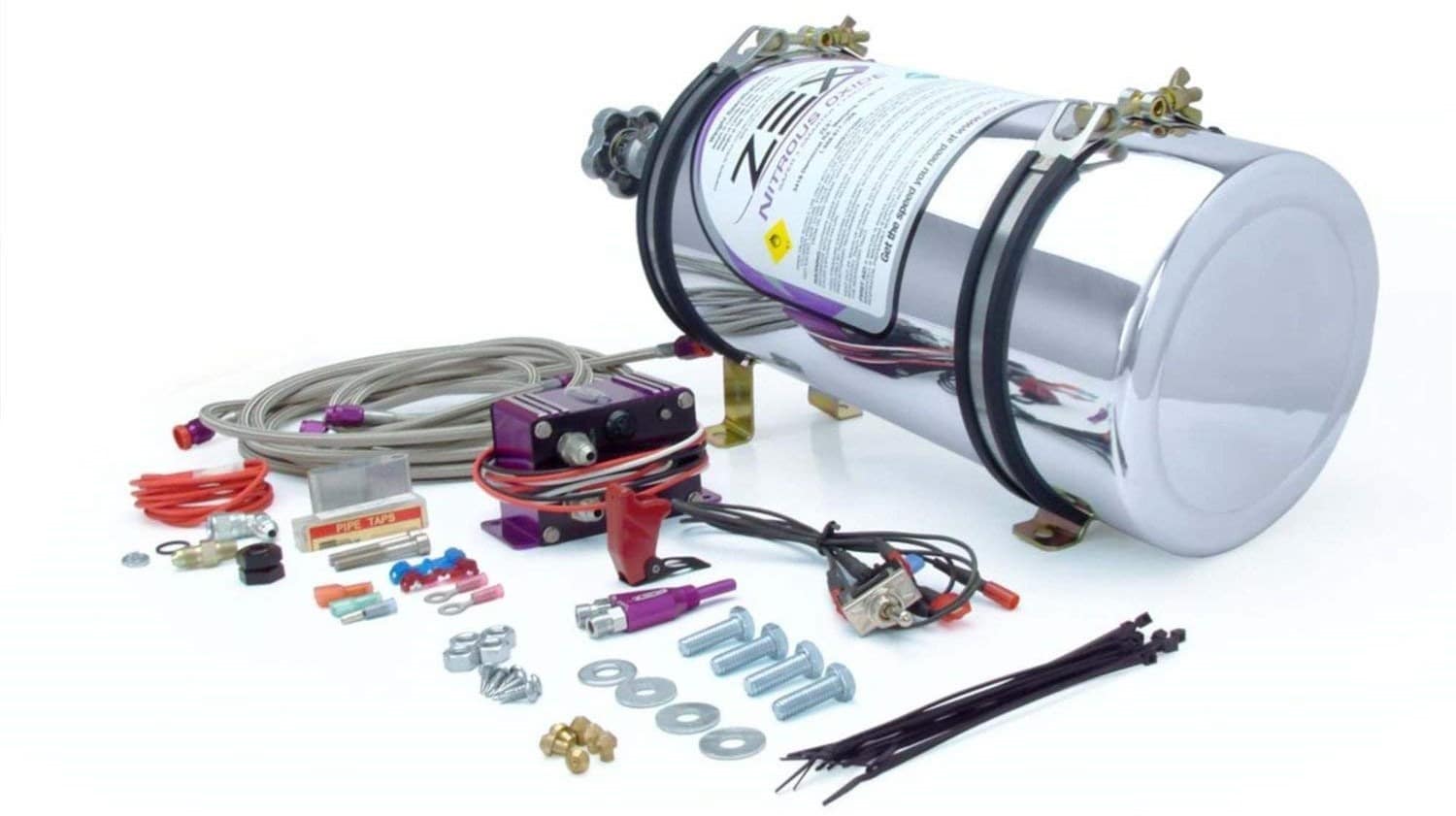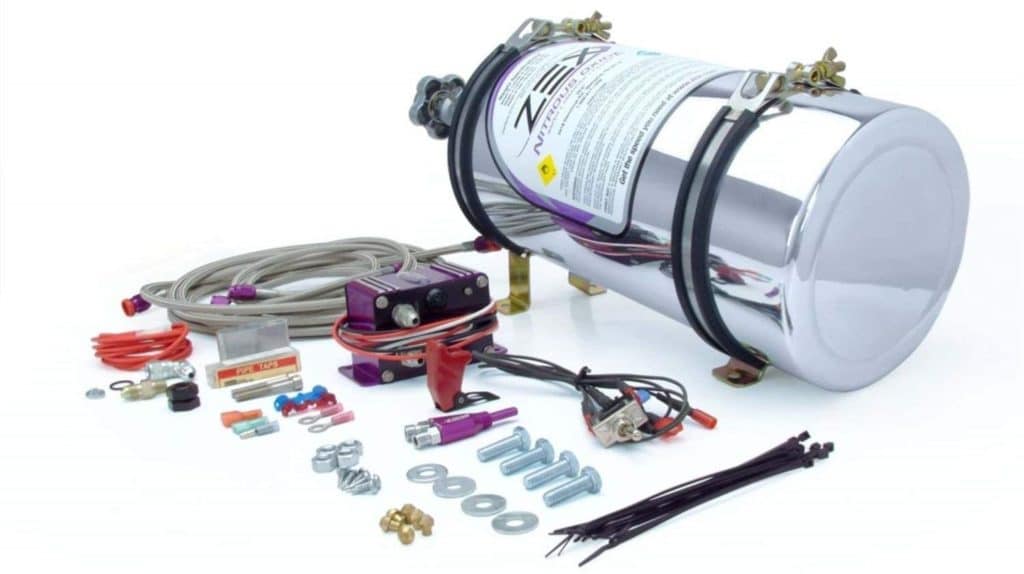 Nitrous oxide is one of the cheapest ways to make horsepower with any car. Nitrous is a method to allow your can to burn more fuel by increasing oxygen in the engie. Read our full write up on nitrous here. One of the best nitrous systems for the 350Z is the ZEX 82220P, as it is made specifically for the 350Z.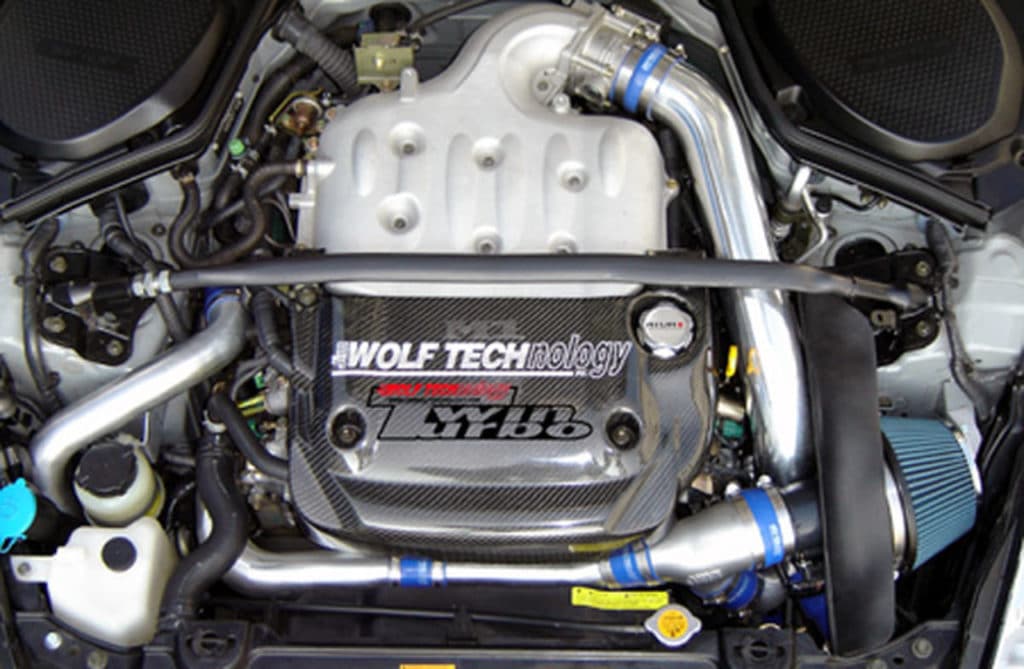 If you are looking to hit the 350 horsepower and beyond the mark, forced induction is a must. The two most popular options are either a supercharger or a turbocharger. A turbocharger works off of exhaust gases, and a supercharger works from engine power. Either one of these 350z mods is not cheap but will result in significant horsepower gains. Going the forced induction route will require supporting mods such as upgrade injectors.


When modding your 350Z some mods such as the plenum spacer will make the car run worse until properly tuned. Tuning your car allows you to squeeze every drop of horsepower out of it by telling the computer exactly what your car is equipped with. The most popular 350Z tuning option is uprev. How Uprev works is they send you a base tune built upon your current setup. You then connect your car to a computer and pull the data logs on how your car was running and send the data back to uprev. Uprev then tunes the car specifically to your build from these logs. Once you have received the new tune from uprev you then reflash your ECU with the new updated tune. It is a bit of a process to get it all going but once its installed and setup the horsepower gains will be significant.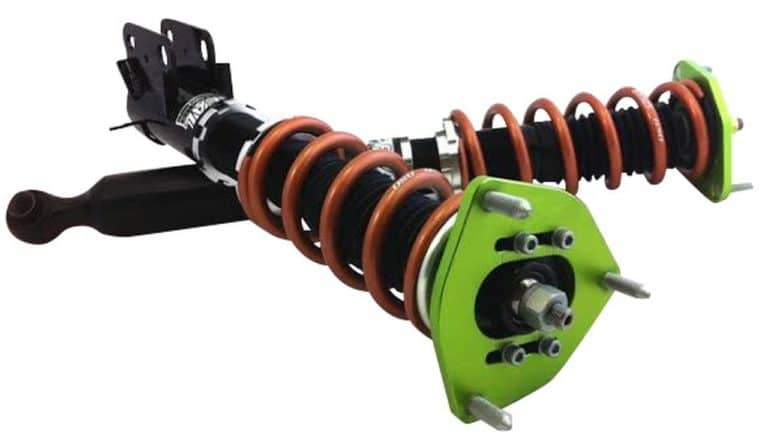 while not a horsepower gaining mod coilovers are one of the best mods to improve drivability. Coilovers transform the suspension of your car allowing you to corner harder and improve handling all while being fully adjustable. Since you are able to take corners faster, you will no longer need to decelerate as much allowing you to continue at high speeds