If you look at the majority of trucks when they come from the factory, you may have noticed that they sit higher in the rear than the front. This is most commonly referred to as rake. The reason manufacturers add rake is so if you have a heavy load in the box, the rear of the truck will sink under the weight to match the front, reducing the chance of sagging. If you are not using your truck to haul heavy loads regularly rake can look very visually unappealing. A cheap and straightforward way to make your Chevy Silverados rear and front even is with a leveling kit. A leveling kit is typically a disc-shaped device that you mount onto the top of your existing struts. When it comes to selecting a leveling kit, you have many options, usually ranging from 2″ up to 3." Some manufacturers also make front and rear leveling kits raising the entire vehicle without the need for a lift kit. Unfortunately, a leveling kit does not provide a ton of extra ground clearance, but they are significantly cheaper than a proper lift kit. Below we have compiled a list of our favorite 2007- 2018 Chevy Silverado leveling kits. Still, have questions about leveling kits? Check out our Q&A on leveling kits here

Street Dirt Track Front + Rear Leveling Kit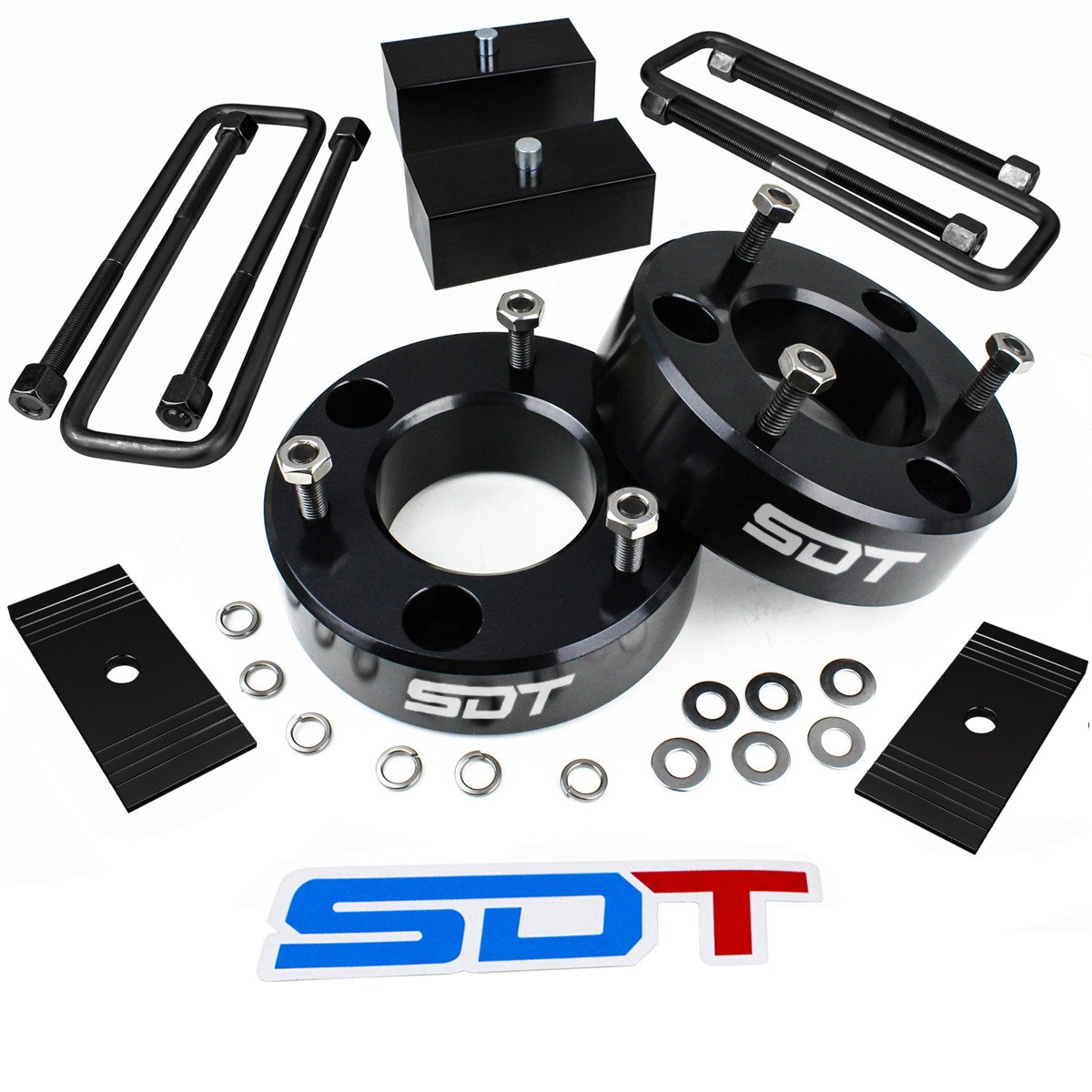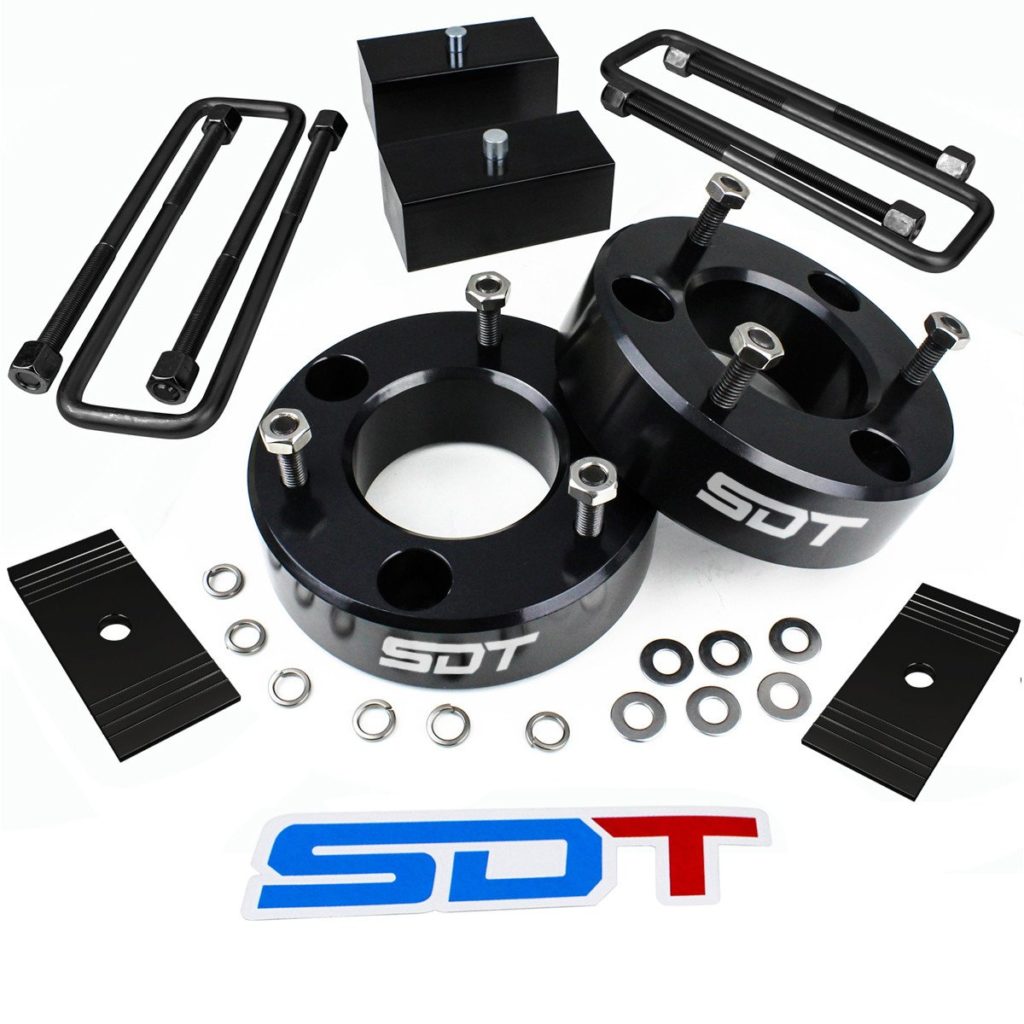 If you are looking for a front and rear leveling kit, one of the most favored packages by the Chevrolet community is the Street Dirt Track Front + Rear Leveling Kit. This Chevy leveling kit comes in a variety of different heigh options from 2″ front + 1″ rear all the way up to 3″ front + 3″ rear. SDT has designed this kit to be a complete bolt-on solution, so you don't have to disassemble your struts to install. The leveling kit is CNC machined from high-quality military-grade billet aluminum with a hard anodized finish, ensuring the package will last the lifetime of the truck. SDT also claims that the kit can be installed within one to three hours so you can be back on the road in no time.
Overall, if you are looking for a quality front + rear life kit for your Silverado, you can't go wrong with SDT'S offering. It is manufactured from high-quality material and is easy to install.
Rough Country 2" Front End Leveling Kit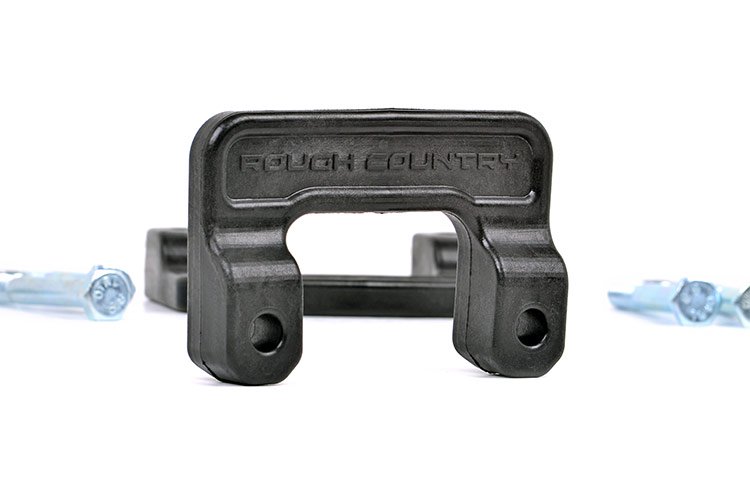 When it comes to a front only leveling kit, our recommendation is the Rough Country 2″ front end leveling kit. Rough Country produces aftermarket lift systems, lighting, exterior and interior parts for every significant truck on the market as well as a variety of other products for trucks and jeeps. With their 2″ lift, it enables you to run up to a 32″ tire all while leveling your vehicle. Where this leveling kit stands out from the rest is Rough Country's new design allows you to install the leveling kit without the need to disassemble your strut, allowing for a much smoother bolt-on experience. The benefits of this kit don't stop here. Rough Country claims that you are able to maintain the factory ride with the kit installed.
To conclude, when it comes to Chevy Silverado leveling kits, the Rough Country 2″ front end leveling kit is one of the best on the market. The system is easy to install and still provides factory ride all for an affordable price. Rough Country has also has a great video on how to install the kit.